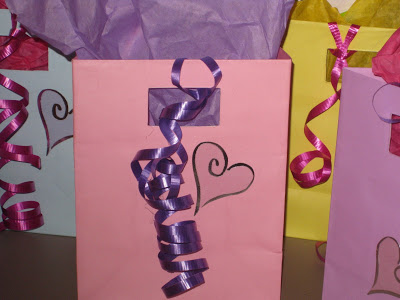 My little sister's bridal shower is this weekend. I'm excited and kind of nervous because I've never thrown a shower before. Those are the favor bags in the above picture. They aren't quite complete, but when they are I'll show you what's inside.
Here are a few more things I picked up last weekend on my junk shop adventure ...
Postcards for collaging. The one in the upper right corner is a picture of Assisi, Italy.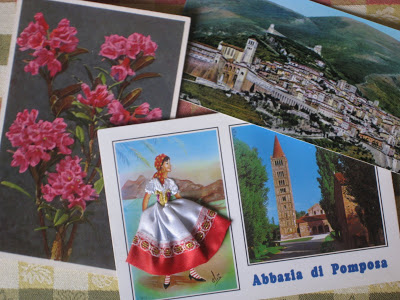 Worn fabric and lace for fabric books. I found these at a yard sale specializing in quilts and vintage fabrics. Everything was sooooo cheap. Gosh it was fun.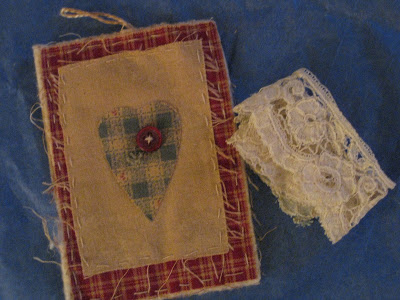 These sheets of handmade paper are from
Cottage Crafts Boutique
here in San Jose. It's a store with offerings from over thirty crafters-- like a year round arts and crafts fair.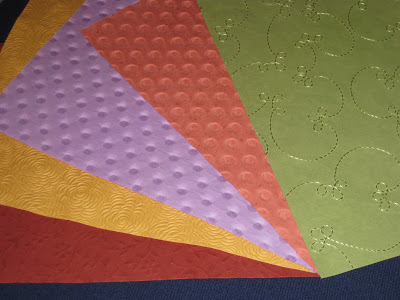 Moda Charm Pack from a quilt-and-yarn store.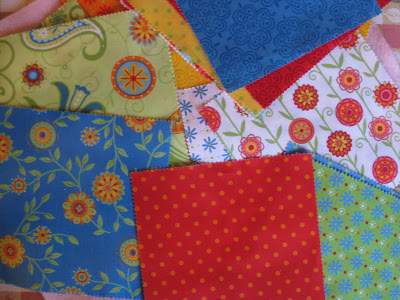 With Charlie hogging the blog lately, I tried to take a photo of Apollo last night to balance things out. He's the youngest of the two cats, but I worry he might have middle child syndrome. Guess who popped up just as I was taking Apollo's picture?

That Charlie loves attention.
I'm sending you off with a
close-up of an orchid from Charlie's garden. Hope you have a wonderful weekend!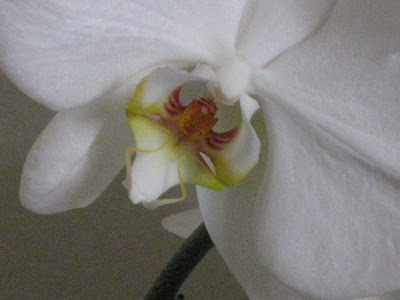 PS. You probably noticed I changed the format of my blog. I liked it the other way, but felt like making a change. Kinda like rearranging the furniture in the living room. It may change again in the next few days ...