Thank you everyone for your warm wishes and congratulations on my sister's little one. I stopped by her place yesterday and saw the picture from the ultrasound ... oh my gosh! I think it is safe to say it is the cutest 9-week old baby I have ever seen :o)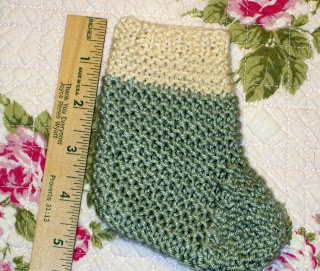 I spent Friday night and Saturday morning knitting what turned out to be the biggest newborn baby bootie ever. I can't figure out why it turned out so huge-- I did a gauge swatch, something I almost never do. So now I'm thinking with a little bit of embellishing it can be a Christmas stocking for the baby.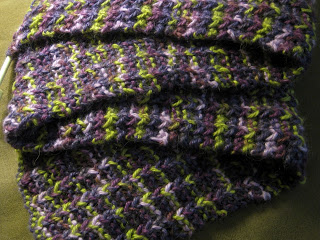 My knitting mojo comes and goes. Do you ever get the urge to knit something new and exciting but just can't get started? That's what has been happening to me. I look and look and look at Ravelry and through my knitting books, hoping something will grab me, but nothing does. I did manage to finish the Yarn Harlot's
one row scarf
shown above. It's a little short, so I'm trying to decide whether to go ahead and bind off or order one more skein online.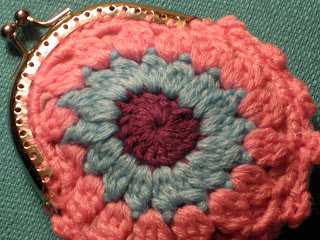 Dogwood
came to visit today and we walked to downtown Willow Glen for lunch and a little shopping. I bought this crochet coin purse I've been wanting for a while. It's not as cute as Thimbleanna's
blue beaded purse
, but I had to have it.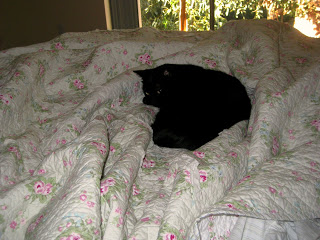 We had lots of excitement around here this weekend ... in addition to the gynormous baby bootie and a visit from Dogwood, my new bed was delivered! Or maybe I should say Charlie and Apollo's new bed was delivered. Last night I found myself scrunched up on the edge of the bed because the cats were taking up the middle. I think tonight we are going to have to have a talk ...
Happy Halloween!