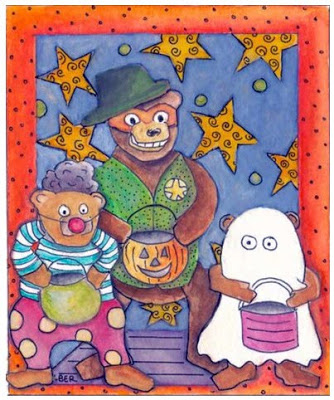 Aren't these Halloween bears adorable? The artist is my sister Lisa Berry, also known as
Feltypants
. After many years of quietly painting in her home studio, Lisa recently started showing her work at art shows, benefits, and galleries. I'm so proud of her for putting herself out there ... it's scary as heck to open yourself up to other people eyes.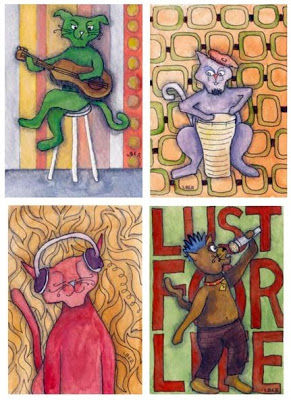 My other favorite is her
musical cat
series, also available as note cards. I dig that "Lust for Life" cat.
Okay, I'm saying good-bye again, this time for real, while I move to the new place. Talk to you (hopefully) next week.