Yesterday I attended a collage class in San Rafael with ten other women, and it was one of the most enjoyable days I've had in recent memory. The workshop was led by

Delisa

Sage, the owner of
Collage Gallery
in San Francisco, and held in her arts & crafts style home nestled in a lush garden on a hill. Here are photos of her gorgeous home: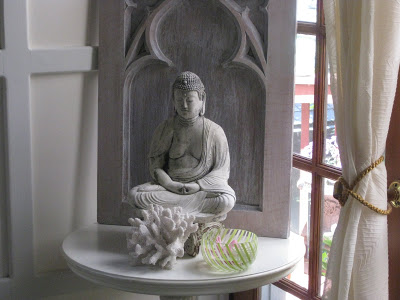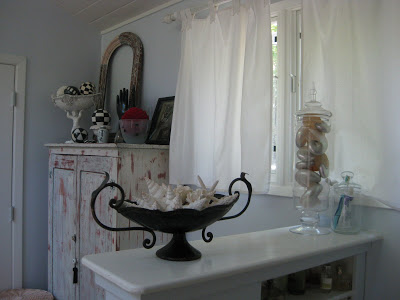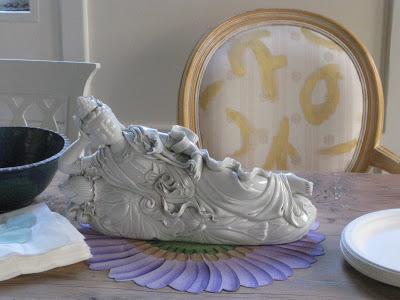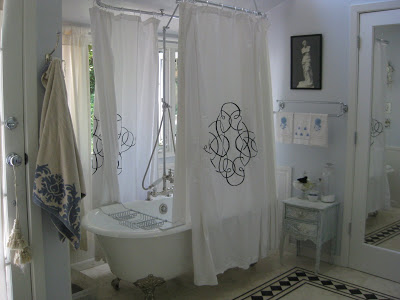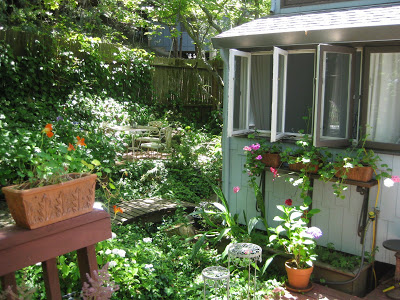 Delisa

made it a safe environment to create-- she emphasized play and experimentation rather than competition and perfection. As we worked on our collages, she went around the table and offered supportive comments, gently nudging us to take risks and push our art further than we'd gone before. I would love to take more of

Delisa's

workshops. Here are a couple of examples of her artwork: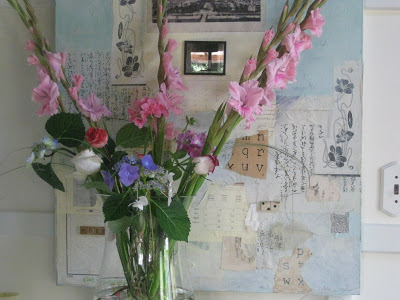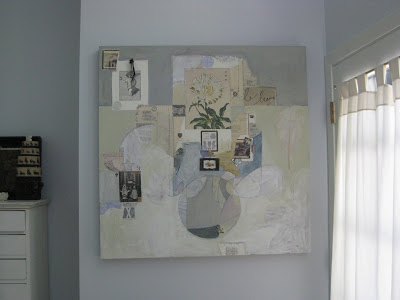 This is my almost-finished collage-- the central image is a page out of a storybook featuring my old childhood friend,

Babar

.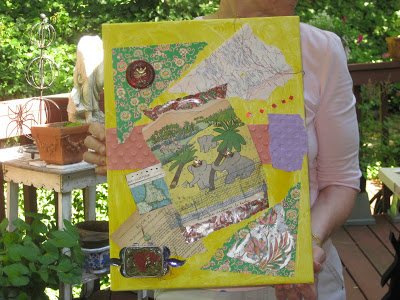 Delisa

pushed me (nicely, of course) not to use too many rectangles and to, "trick it out more." She also suggested that we modify each element in the collage at least 30% to make it our own.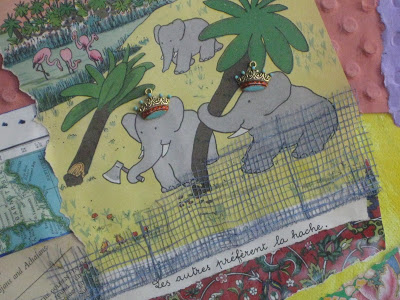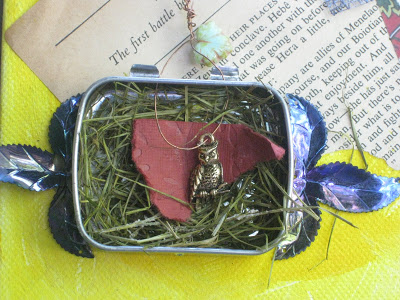 I attended the class with my best friend, Dogwood. Here she is with her finished collage. I love the theme and color palette.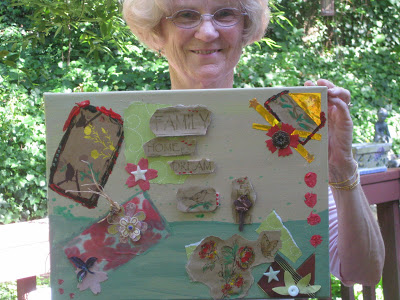 After we were done making our collages, we went in to the kitchen for a surprise. One of the women had paid for her mother to attend the class as a birthday gift, and she said a few words about her mother being a lung cancer survivor and how much she appreciated having a mom who encouraged her to be creative. It was very moving and my eyes filled with tears. Then Dogwood talked about her granddaughter's recovery from Non-Hodgkin's lymphoma and gave everyone one of her little angel pins, and it was so touching. We sat outside on the patio with refreshing cups of sorbet, chatting and reveling in the wonderful day we spent together.