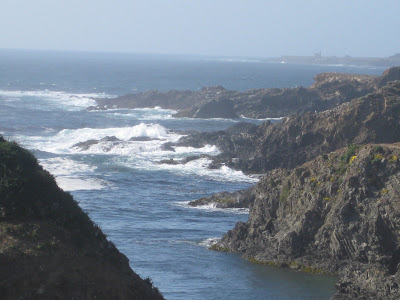 I'm back from Mendocino.
That's where I go when I feel like I've lost touch with myself and need to remember what's true and what's important.
I took head-clearing drives through forested mountains, visited an art museum and galleries, shopped for yarn, had picnics on the headlands and took a walk through an old-growth redwood forest.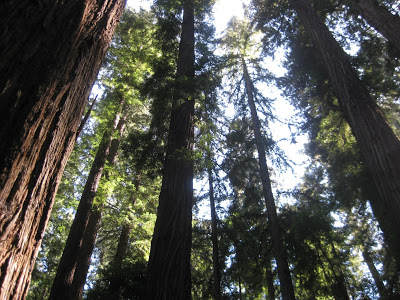 The best part was sitting on the edge of a cliff, watching the ocean crash below, being lulled by the sound of the waves, and feeling like I'd come home to myself.