Oh my goodness, it is HOT here. Normally temps are comfortable this time of year, but we are having the most unbearable heatwave. I just went outside (it's almost 8pm), and it is still oppressive. Temps reached over 100F this afternoon and Google tells me it is currently 91F outside.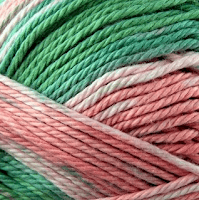 I've been knitting in spite of the heat. With my move coming up in less than two weeks and things so busy at work, I'm trying to set aside time each evening to relax and de-stress. Nothing new to show you, still working on my
two scarves
. I did buy this
Cotton Supreme Batik
yarn on Saturday to make a scarf for my sister, who assures me she likes it. I love the colors and the softness. (I got the picture off the Internet because I'm too lazy to actually take a picture of the skeins I bought.)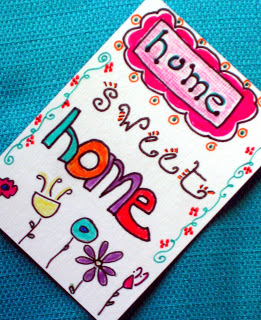 This is my September artist trading card for my swap group, made with ink pens and colored pencils. It was fun to doodle.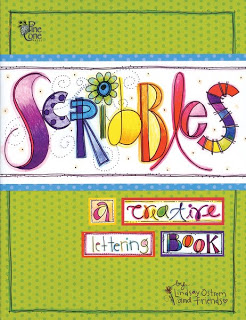 I got the idea for my ATC from this book
Cory
gave me for my birthday,
Scribbles
. It is written by her friend Lindsay Ostrom and is chock full of cute ideas for creative lettering.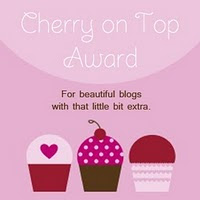 Speaking of Cory, she kindly awarded me this Cherry On Top award. Thanks friend! I'm supposed to answer the question, "If you could go back and change one thing in your life, what would it be?" My answer is, I would like to instill a greater sense of confidence in my younger self and not worry so much about things beyond my control.
Wishing you a cool and happy week ...