It's muggy and drizzly today-- my favorite. I love when it rains on the weekends because I can stay home and putter without guilt. When it's sunny I feel obligated to go out and do something, even if I don't really want to. This might be the last wet weekend until Autumn, so it's extra special :-)
Still working on flowers for the craft fair. I'm really, really enjoying knitting them. They are addictive.


This flower, attached to a little felted bag, is knit with handpainted sock yarn. I needle felted the swirly.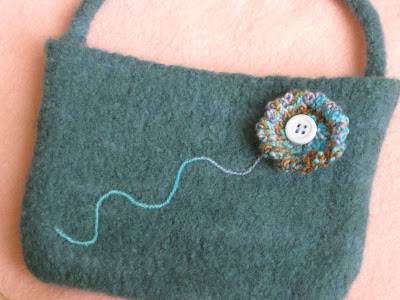 I knit this bag a few years ago when I was going through my drawstring bag phase, and added the flower last night.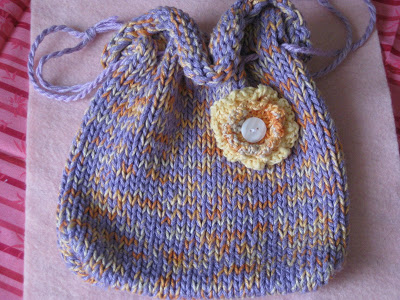 My sister, the talented Ms. Feltypants, will be selling these felted totes she makes from recycled wool sweaters.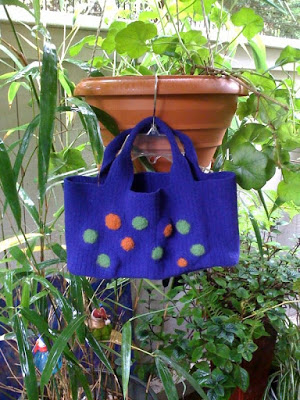 She needle felted the polka dots.