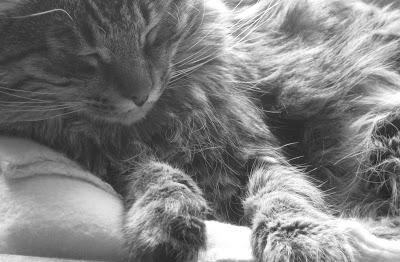 This week I am participating in
Linda's
Black & White Wednesday with photos of one of my favorite subjects, Charlie. I have to admit, I cheated a little by doctoring color photographs in
Picnik
to make them black and white.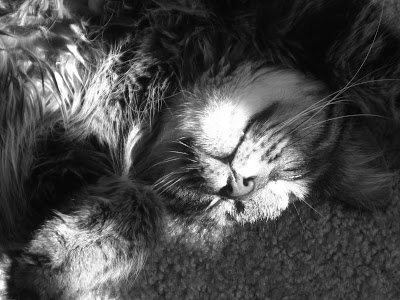 I wish I could show you a picture of how Charlie looked when I first found him as a tiny five week old kitten so that you could see the contrast. He was skeletal and had a swollen, infected eye. I doubt he would have lived through another day if someone hadn't rescued him. (If you would like to read the story of how Charlie came in to my life, it is
here
.)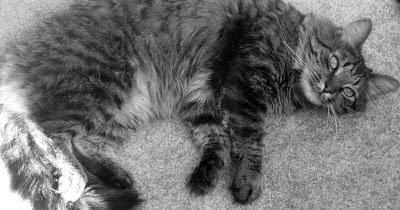 It is amazing when I look at him now, so big and healthy and gorgeous. I found him during a particularly difficult time in my life, so I like to say that I rescued him and he rescued me right back. He is a chatty, playful, loving, and mischievous companion, and I adore him.