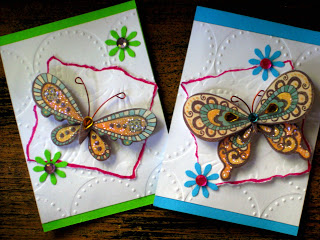 The theme for our July ATCs is butterflies. I kept mine simple with stickers and scrapbook paper.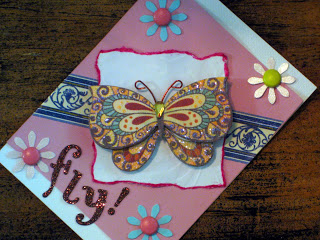 In another post I will show you the ATCs I received from the group-- they are gorgeous and so original.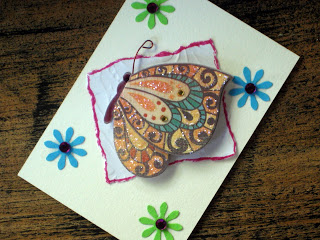 Next month's theme is shoes and purses, which will be fun. I have a few ideas but haven't decided what to do yet.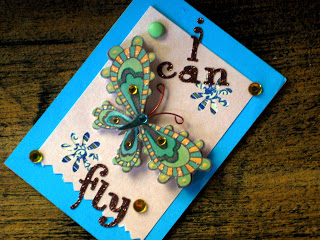 The butterfly theme is timely because I constantly see a large yellow butterfly floating by outside my living room window. I wonder if it is the same one or if there are many of them? I never see more than one at a time.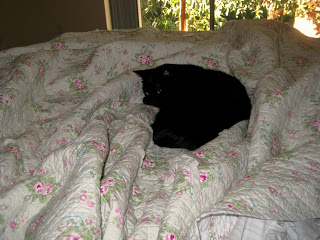 Apollo looked so handsome this morning resting on the sunny window sill that I had to get a picture. I tried to take a black and white shot so I could join Linda's
challenge
, but couldn't quite figure out the camera settings. There is still a bit of pink in that fleece blanket.
Between work and blogging I have been spending so much time on the computer that my arms and wrists are starting to ache. I have been reading your blogs but not commenting as much as I usually do so I can give them a rest. Please know I enjoy your posts very much and will return to commenting more frequently soon.