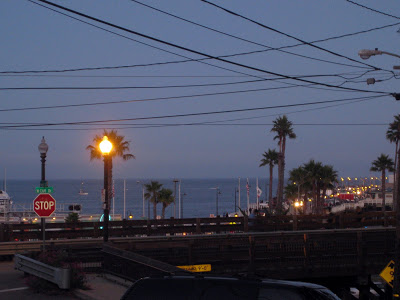 Friday night I treated myself to a night at a hotel in
Santa Cruz
. I've wanted to spend the night at the beach for a very long time so that I can wake up and be a few steps from the ocean. The above picture is the view from my deck at nine o'clock at night. I could hear the rhythmic lull of the waves from my room, or at least I would have if I hadn't had to sleep with ear plugs. My neighbors in the next room were beer
drinkin
' rowdy types.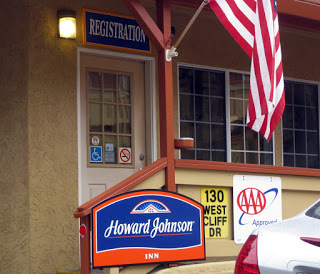 It was a very elite, upscale hotel. :o)
(Actually, I have no complaints and would stay there again. It was the perfect location and my room was nice. There is no escaping noisy neighbors on a summer weekend when you stay in a hotel near the
boardwalk
.)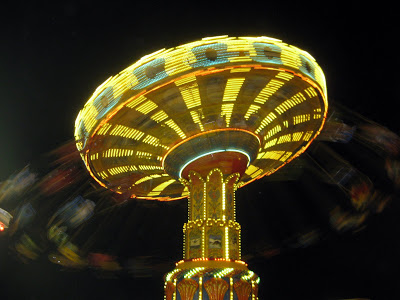 I wanted to take a bunch of cool blurry nighttime photos of the rides at the boardwalk, but this is the only one that turned out decent. Not sure if you can tell there are swings on ropes attached to that disc. There is no way I would ever go on that ride.
When I arrived at the hotel, I could hear a band playing near the beach. The woman who checked me in said there was a free concert going on, but didn't tell me who it was. I walked over to find out and you'll never guess. Santana! They were awesome. I have my doubts that Carlos Santana was actually playing with them, and I couldn't get close enough to see because the place was jam packed, but no matter, they sounded so good. I had an urge to dance, but nobody else was dancing and I didn't want my tubby self to end up on YouTube.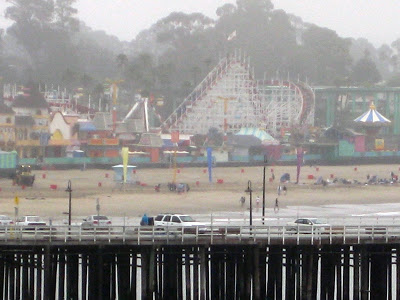 This is the boardwalk early the next morning before it officially opened. Being there brought back so many memories ... family day trips as a child, me and my sister riding the Big Dipper and Cave Train, and when I got older going on dates there. I have so many memories of that place over the last thirty years that it feels a bit like home.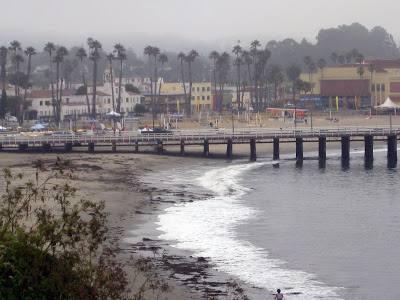 This is the municipal wharf. I love the look of the palm trees and hotels in the background.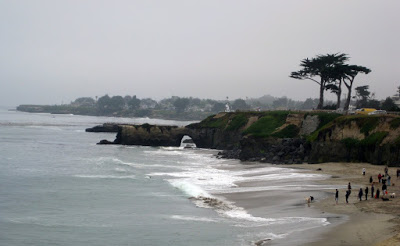 And this was the view on my morning walk along the top of the cliffs. That was the main reason for going, an early stroll near the water, and it was the highlight of my short time there. Being at the ocean is soothing. Now I want to go back for a long weekend ...