I love, love, love birds and have been enjoying making bird-themed crafts lately. These are note cards I sent to my friends in my ATC swap group.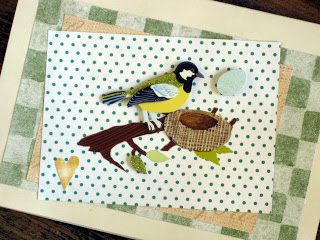 I've had the bird stickers for a while now and was happy to find a good use for them.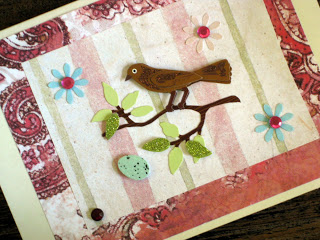 It was a nice to use up some of my scrapbook paper, too. How did I collect so much of it? I think I could make cards for a year and not run out.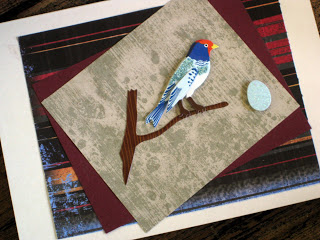 Sometimes simple is best.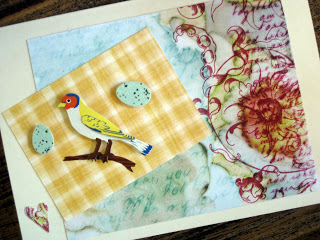 I just heard the call of a Nutall's Woodpecker outside my window. Perfect timing!
* * *
Hope is the Thing with Feathers
by Emily Dickinson

Hope is the thing with feathers
That perches in the soul,
And sings the tune without the words,
And never stops at all,

And sweetest in the gale is heard;
And sore must be the storm
That could abash the little bird
That kept so many warm.

I've heard it in the chillest land
And on the strangest sea;
Yet, never, in extremity,
It asked a crumb of me.