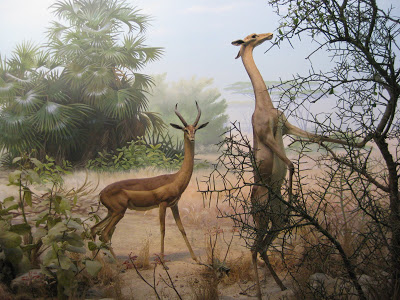 This is part II of my trip to the California Academy of Sciences on Saturday. (Part I is here.) The African Hall features dioramas with mounted animals from Africa. These are life-sized taxidermy animals in scenes that represent their natural habitat. They look like paintings, don't they?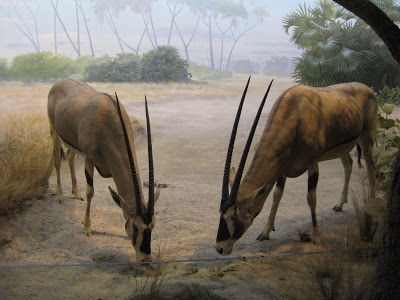 I would love to tell you what these animals are, but I don't know ... except for these in the next picture. They are zebras. I'm fairly certain.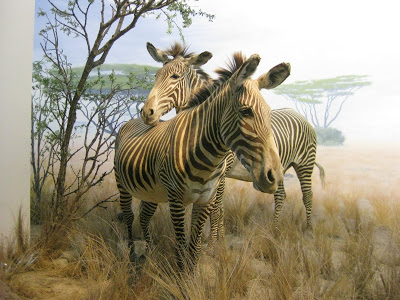 And these are African penguins. Guess what? They are REAL. As you walk toward them, it is surreal to see these penguins moving about in their display, surrounded by dioramas of stuffed animals. I thought I was looking at digital imagery until I got close. They are ADORABLE and quite playful-- they would swim right up to the window and interact with the folks watching them. It was a highlight of the day.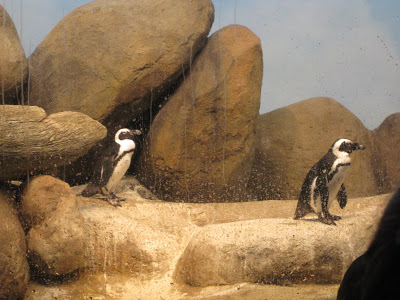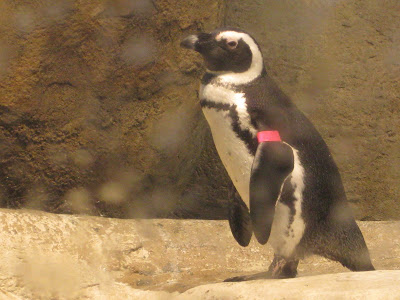 After the African Hall, we sat and rested a while by an exhibit of hissing cockroaches (no, I didn't take any pictures-- you're welcome!). Then we moved on to the Japanese Gardens, which isn't part of the Academy of Sciences, but is located close by within Golden Gate Park.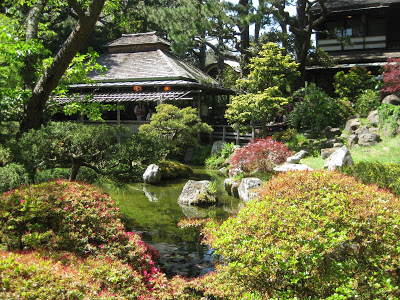 It was quiet and cool ... so relaxing to just wander about, taking in the miniature trees and what was left of the blossoms, pausing to sit on a bench and absorb the silence and beauty.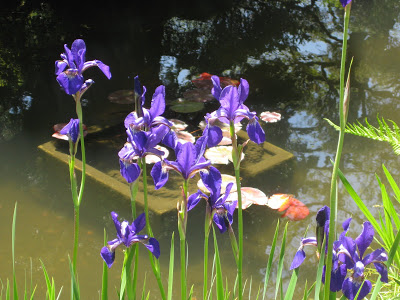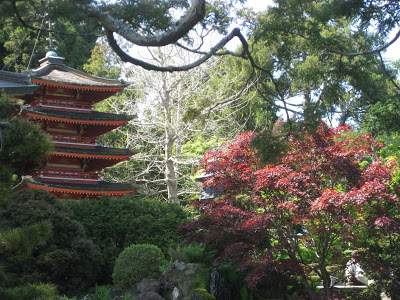 Prior to visiting the garden I gave my sister her graduation present-- the Robert Pattinson Album, Twilight magnets, and a pin with a photo of Edward and Bella with a line from the movie. "Say it out loud. Say it." The perfect gift for the new MBA graduate.

She and I sat on a bench near a pond and looked through the album, giggling like teenagers. I tried to convince my mom Rob is gorgeous, but she made a face and said he needs to brush his hair.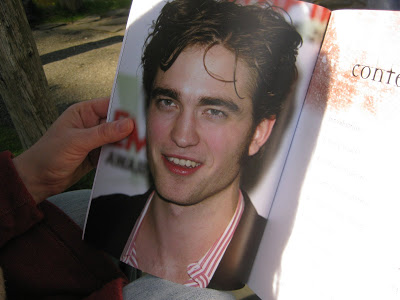 Rob was looked at, Twilight was discussed, gardens were admired, bodies were rested. Time to head toward home.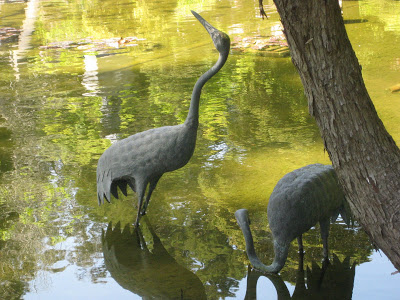 It was truly a wonderful day.