I've been preoccupied with tax preparations the last few days and haven't been doing anything particularly fun or crafty. Hopefully that will change now that the returns are in the mail.
In the meantime, here is a short list of stuff I've been meaning to show you.
This is a picture of a
Matisse
made of fabric. It's from the blog
sventso
, which is written by the mother of my friend
Martha

Alderson
. I have never met Martha's mother, but I can see from her blog that she is an incredible artist with a great sense of humor. Her
post
about how this picture came about is delightful.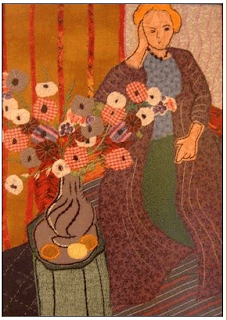 * * *
Have you ever wanted to knit a blanket made of individual hexagons? I didn't know I wanted to until I came across a pattern for hexagons on the blog Knitty, Vintage and Rosy and saw this picture on the blog. Is that cute or what?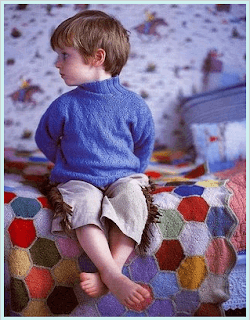 I have to insist that you take a few minutes to watch this YouTube video of joyful street theater in a train station in Antwerp. Hundreds of dancers "spontaneously" perform to a song from The Sound of Music. It will make you smile. Widely.


* * *


Did you watch it? Are you smiling? I thought you might be. Now please go back and watch this TED talk by Sir Ken Robinson about whether schools kill creativity. He's funny and his talk is thought-provoking.

Hope you're having a great week.