But they refuse to hold still and let me take their picture.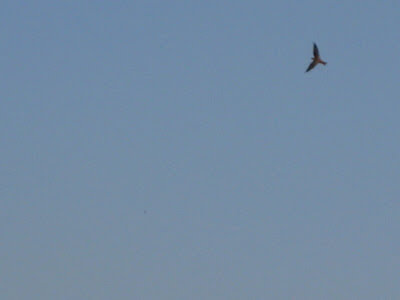 I got that photo by pointing the camera at the sky and clicking fast when one came in to view. It took about ten tries before I finally got one.
More evidence of spring from the neighborhood: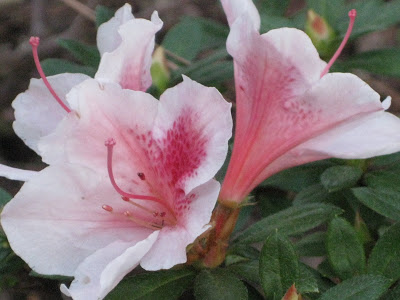 These purple flowers are so bright they stopped me in my tracks when I saw them on my way to the mailbox.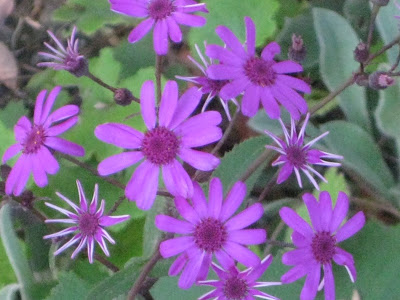 The petals on these flowers look like delicate tissue paper.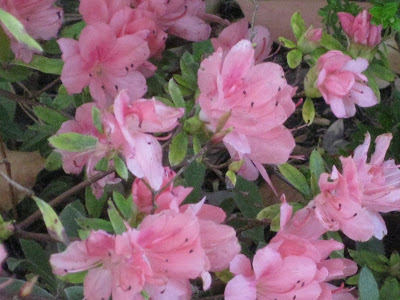 This is a short post because I'm a bit under the weather. Between moving and not feeling well, I haven't had much of a chance to go online this week. Next week I hope to return to my regulary scheduled abundant blogging.
Hope you have a great weekend.