I had an excellent day in San Francisco on Saturday. It was sunny and fairly warm, and my friend Dogwood was a fabulous tour guide, taking me to out-of-the-way places that are more familiar to locals than tourists like me.

We began by browsing the boutiques on Portero Hill, and then went to Goat Hill Pizza for delicious clam chowder and a slice of pizza.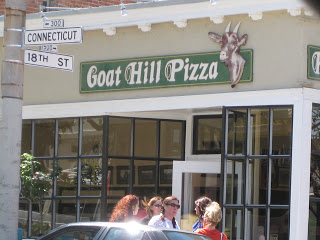 Next we saw a book art exhibition at the
San Francisco Center for the Book
, and then went yarn shopping at
ImagiKnit
. I bought four balls of Mission Falls 1824 cotton, and later picked up this colorful bowl and pot for pocket change at a secondhand store.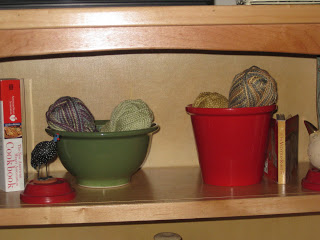 We stopped in at Goodwill in the Mission District and Dogwood bought me this lamp. It's perfect on my new (old) bookcase.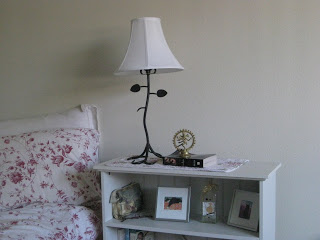 Earlier in the day she gave me this gift of an aged bottle with the golden bird image on it, and even put the name of the artist who drew the bird,
Giuliana Lazzerini
, on the back.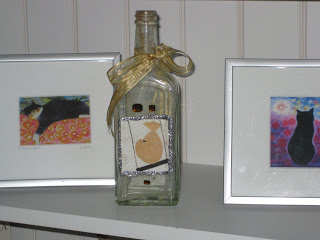 (the cat artwork is by the amazing artist
Yoju
)


We ended the day at the community garden on top of Portero Hill.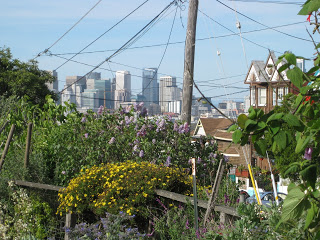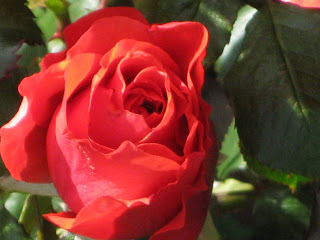 Oh, I almost forgot. For Dogwood's birthday, I gave her a
gift bag
with a knit flower that I made using a pattern from the book Vintage Hearts and Flowers .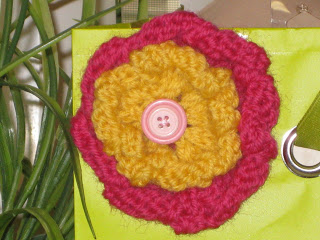 Inside the bag was the
miniature tote with a fabric collage
I made a few weeks ago, and inside of that was a bundle of fat quarters …