Last Saturday night was a rainy cold one, and I had a craving for pizza. I tried to talk myself out of it-- too chilly out there, the roads are too wet, and goodness knows I need to eat more salad, not pizza. But the craving wouldn't listen to reason so I bundled up and headed for Pizza My Heart. (Have you ever had their Big Sur pizza? YUM.)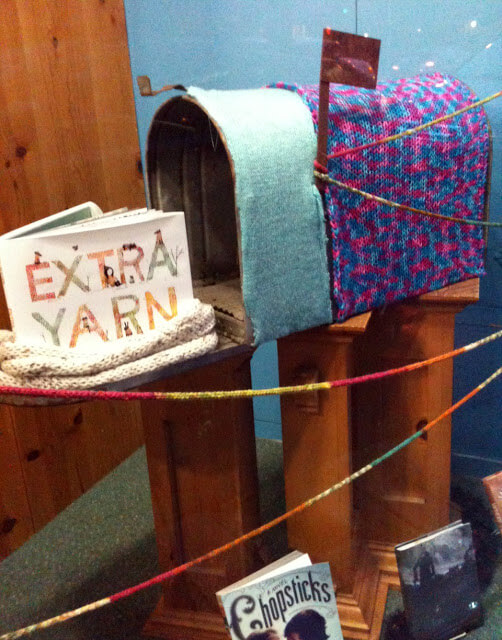 Boy am I glad I went. The independent bookstore a few doors down,
Hicklebee's
, was promoting the children's book
Extra Yarn
, and apparently decided to yarn bomb their own store.
At first I only noticed one window display, but the longer I stood there with a goofy smile on my face, the more yarn I noticed.
Extra Yarn is the story of a little girl in a dreary world who finds a colorful box of yarn that changes everything when she begins to knit for people, animals, buildings, and trees.
I can totally relate to that.