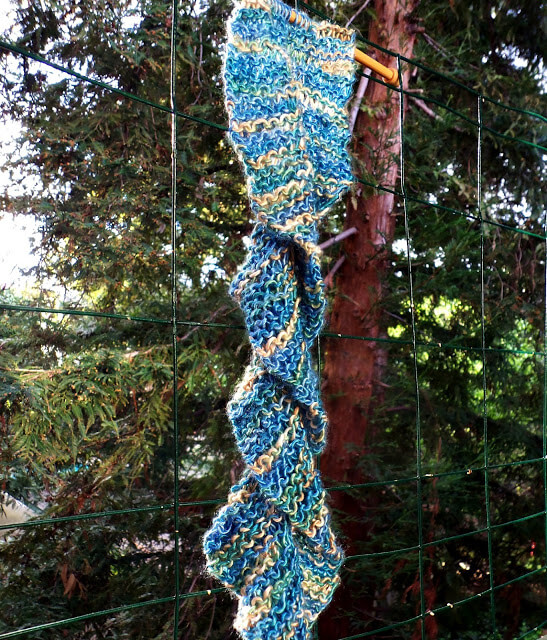 Last Sunday I met my friend
Dogwood
for lunch, and while we waited for our table at the Cheesecake Factory she taught me how to make this highly addictive (and easy peasy) scarf.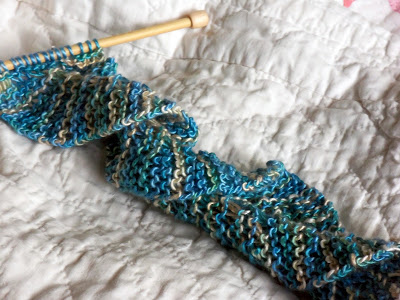 Apparently this scarf goes by many names. I like "Potato Chip Scarf" best, probably because I like potato chips in general. The pattern can be found at the blog
Free Motion
.
I'm knitting it with a skein of hand painted silk I bought at Stitches last year that I am absolutely in love with. At one point I had buyer's remorse for purchasing yet another single skein of yarn just because it was pretty, but now I'm so glad I splurged.
Thank you, Dogwood, for teaching me this pattern!