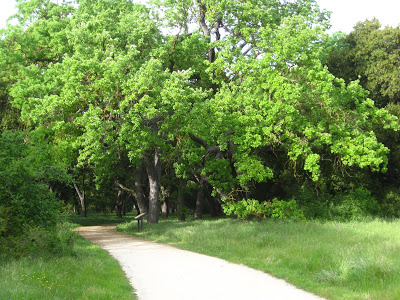 I finally got out for a walk this afternoon at my favorite park. The trees were neon green and there were bursts of orange, purple, and yellow wildflowers.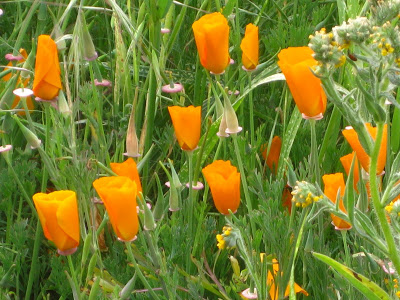 I had a sense of beginning. I'm feeling better after a couple of weeks of being ill, my home is peaceful, and everything is lush and blooming. I'm so happy!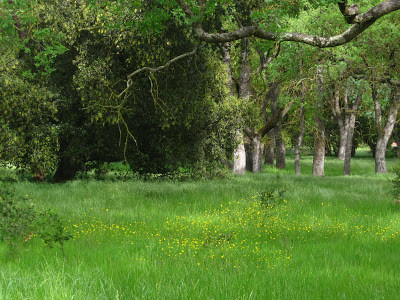 While I was sick and stuck inside, I re-read the Twilight series and watched New Moon on DVD. That probably explains why I was scouting meadows for Edward and Bella. This one would be perfect.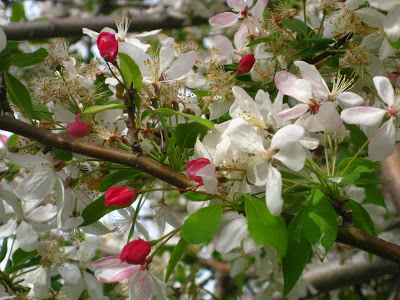 Had to take this picture quickly because the tree was humming with bees.