I've been feeling like I'm way overdue for some pampering, so Friday evening I took myself out for dinner and then went to the nail salon for a pedicure. Oooh, it was heavenly.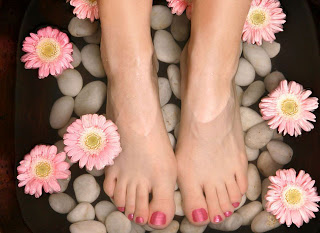 This afternoon I went to a day spa for a massage. Things didn't start out well. When I arrived they led me to a quiet sitting area and said someone would be right with me. I waited and waited. When I started getting irritated, I tried to distract myself with an In Style magazine. When I'd read the whole thing and still no one had said a word to me, I marched out to the reception desk and asked what time it was. It was a half hour past my appointment time! The receptionist was confused as to who I was and why I was upset, and then tried to tell me my appointment was for a different time and a different kind of massage. Grrrrr. Not a good way to relax.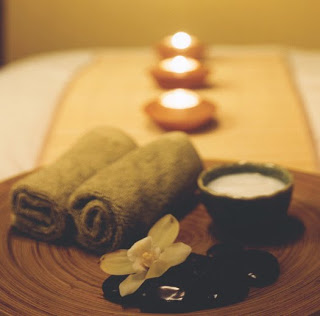 Fortunately the massage therapist had magical hands and my anger soon dissipated. By the time the hour was up I was completely blissed out.
I started a new knitting project this weekend, the Ishbel shawl. I'm using handpainted sock yarn, and while I'm still not sure the colors are the right choice, so far it's a fun knit. I'd post a picture, but first I'd have to take one and that would involve disturbing the cat draped across my lap. I can't bring myself to do it.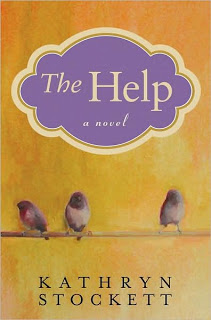 Several months ago Thimbleanna wrote about the book The Help on her blog, and I'm finally listening to the audio. I'm halfway through and it is SO good. I think it's destined to become one of my favorite books.
Have you seen the movie Waitress with Keri Russell? It's sweet. I watched it for the second time last night and enjoyed it just as much as I did the first time. Do movies make you cry? I often end up sobbing when I watch movies, especially during the happy ones.
Hope you're having a good weekend.