Don't you love it when goodies arrive in the mail?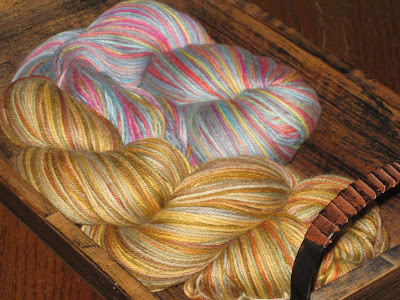 More of the cotton/silk softnesss that I love was in my mailbox this evening. I ordered it from Webs last week, but was getting antsy because it took a whole six days to arrive. I don't understand why they can't get it in the mail the minute I place my order :o)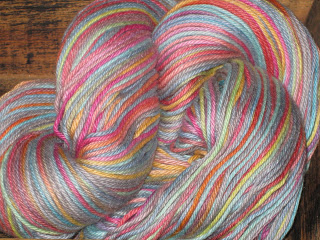 This color is called "Fairytale."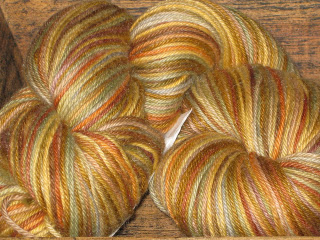 This one is "Guilded Lilys." I had buyer's remorse earlier today when I went to the website and looked at this color again, but now that I've seen it in real life I'm very happy with it.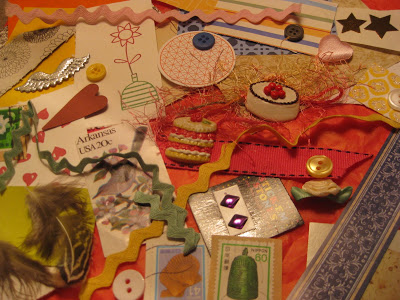 Yesterday I started working on my March artist trading cards for my swap group. Instead of selecting a theme, Cory sent each person in the group a packet of embellishments to use on our cards as we want. Fun, fun. I can't show you mine yet because they aren't finished, but I'll post them in a few weeks after everyone has received them.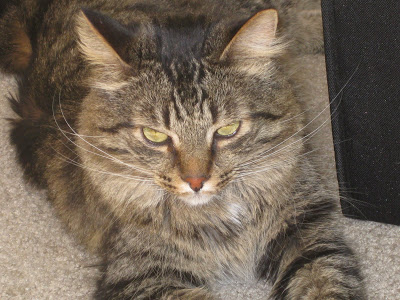 My poor baby Charlie. He was very sick the other night and I didn't know what to do. He let out the saddest little meow every time I tried to touch him. Charlie seems better now, but I'm still keeping a close eye on him.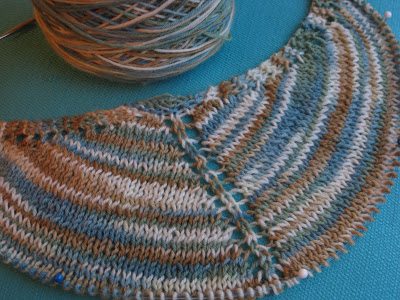 This is my Ishbel shawl I recently started working on. I'm knitting it with 100% wool, something I rarely use. Bamboo, cotton, and silk blends are so much more comfortable next to my skin. But I like the colors and the way it is striping, so I'm going to try to stick with the wool.

When I left my office this evening, the wind was blowing so hard I thought I was going to be swept away. I wanted to take a picture of the swaying trees, but it was so cold I had to run to my car. It hailed on the drive home, which was pretty exciting because we rarely get interesting weather around here. When I got home I opened the bedroom window so I could listen to the sound of the rain as I worked on my Ishbel. I love to knit by the window to whatever sounds are going on outside ... birdsong, rain, the rustle of leaves, children playing.