Hi everyone! Sorry I haven't been around much, but I've been laid up with the flu and haven't had any energy. I can't believe I've had a cold/flu twice this year and it's only March! Next year I think I might get a flu shot.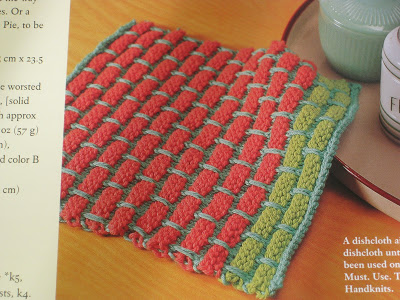 Have you ever read Mason-Dixon Knitting? I'd seen it in stores but never bothered to look at it until someone in my sock class recommended it. Fortunately, my local library had a copy. (I own waaayyy too many knitting books already.) Isn't that dish cloth different? I want to give the pattern a try.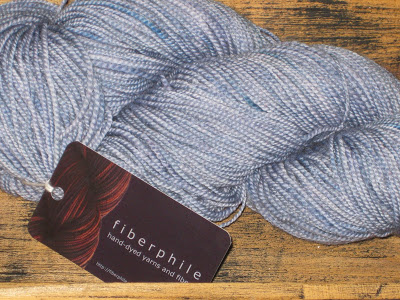 Isn't it fun when you find yarn in your stash you forgot about? I won this Fiberphile sock yarn last year in a giveaway and just came across it recently-- I'd totally forgot about it, probably because I didn't know how to knit socks when I won it. Now I can't wait to play with it.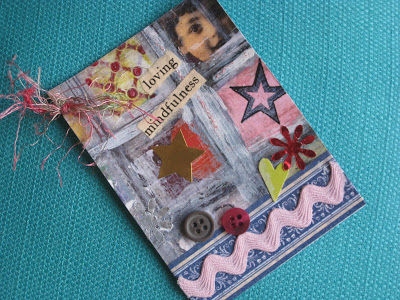 For my March artist trading card swap group, Cory sent everyone in the group embellishments to use on our cards. Here are some of the cards I created.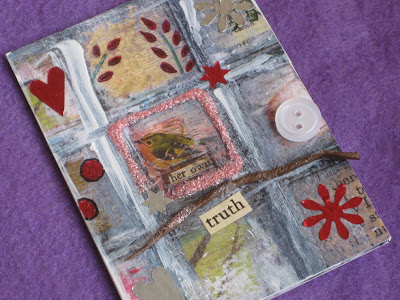 The background is scrapbook paper from a Somerset magazine. I added white Gesso to give it texture and colored in some of the images with felt tip pens.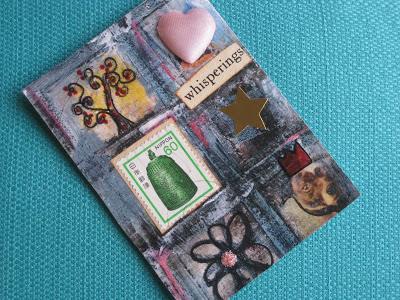 It was fun selecting a word or two to add to each card.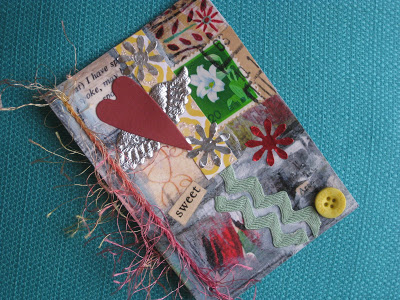 Cory included pieces of red and silver foil in the packet of embellishments, so I punched heart and flower shapes out of it and glued them to the cards along with the rick rack, buttons, and postage stamps she sent. I had a good time making these cards.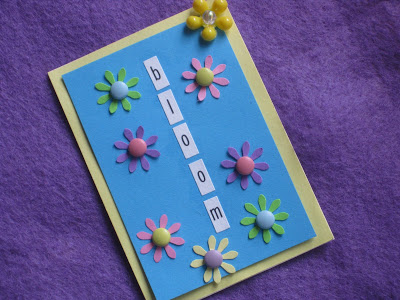 This card is for a "Spring" themed ATC swap.


Our challenge for April from Rachel is to make cards without using any paper. I've been playing around with different materials, but haven't come up with anything I like yet. I'm pretty excited about it though, because it makes you look at and think differently about your ATC's.


I hope you are enjoying some lovely Spring weather. It is in the high 60's here and trees are blossoming everywhere.


Update : Gerry at
GerryArt
is having her first giveaway! You can win a wonderful sock pattern book and two skeins of sock yarn. Stop by and check it out!