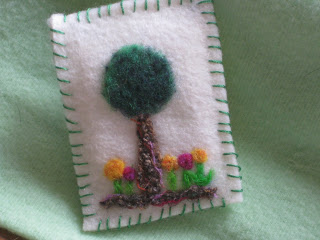 The theme for one of my April artist trading card swaps was paperless. It was quite a challenge! We weren't allowed to use any paper whatsoever, and I had a hard time figuring out what to do.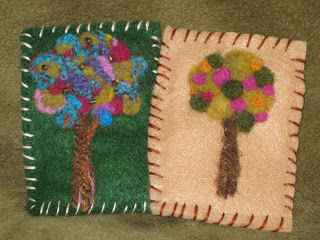 I experimented with metal, Fun Foam, Shrinky Dinks, and other materials before settling on needle felting.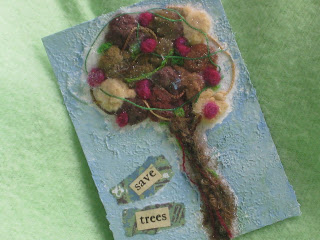 The above ATC is for a different swap with a tree theme. We were allowed to use paper for that swap. I made the tree using a fused fiber technique from the book Artist Trading Card Workshop .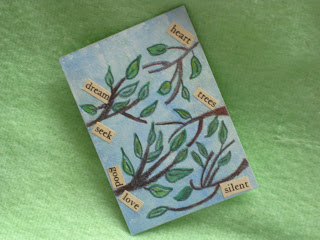 This last one is titled "Word Tree."

Next month's theme is a foreign city, which should be lots of fun.