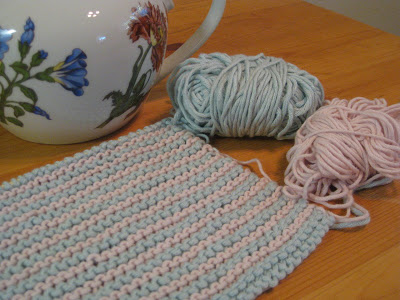 I'm working on some simple knitting projects, completing a few rows each day. For the above striped wash cloth, I'm using Blue Sky Alpacas Skinny Dyed Organic Cotton. It's loverly.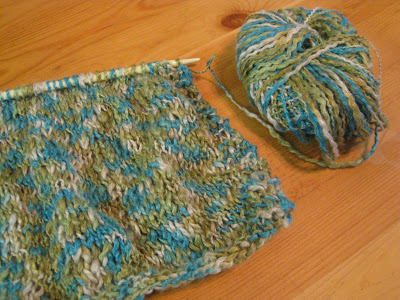 This one is going to be a mat for an end table. The yarn is called Geranium from Needful Things, and it's a combination of linen, acrylic, and viscose. I love the turquoise blue running through it.

I recently found this booklet of felted projects at a craft store. It doesn't include much in the way of detailed instructions, but the pictures are inspiring.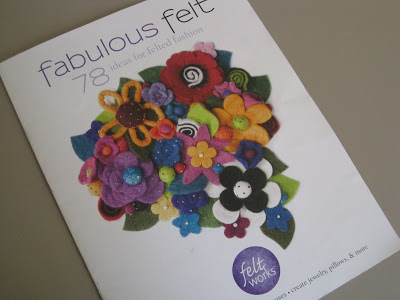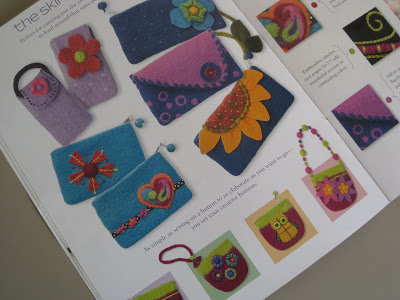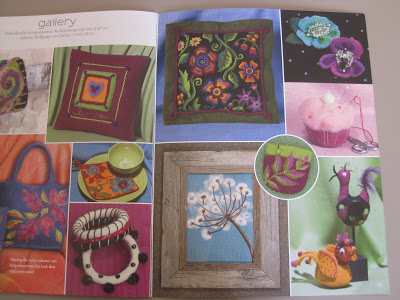 I wanted to try some of the needle felting shown in the book, but didn't want to invest the time and energy in to knitting and wet felting a bag that I was going to experiment on. So I ended up buying a set of three tiny tote bags at Michael's for a dollar. The first one turned out okay. I gave it to my friend Dogwood with a little gift of lavender sachets inside.

Katharine at Woollywotnots gave me an award! Thank you, Katharine, I appreciate it. I will pass it on soon.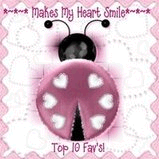 Speaking of Katharine, she started a very cool book club. The focus will be on craft books, and you choose from the four she selects each month and then post your thoughts on her forum on Sundays. I'm looking forward to it and hope you will join us!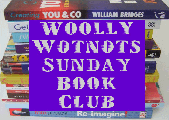 Stacy