My very first swap package arrived in the mail today from Deb at Garage Sale Gal. We participated in the vintage swap sponsored by The Chateau of Remnants.


Deb completely spoiled me. I can't wait to show you what she sent.


First, a vintage dish towel, which I LOVE. It matches my flowered yellow table cloth and is so bright and cheerful. I can't wait to hang it in the kitchen.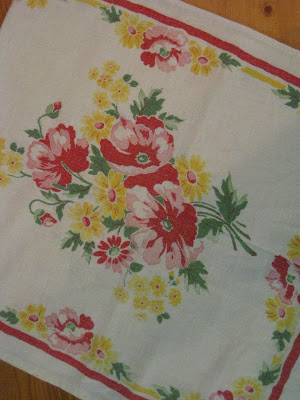 An assortment of handmade greeting cards and stationary. Deb noticed I love cats, birds, and flowers, so many of the items she sent me has those themes.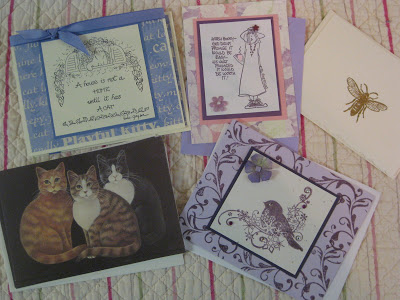 Here is a close up of one of the handmade cards ...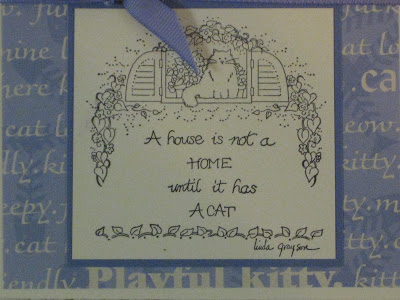 A cute notebook that she decorated and a postcard from her home state of Minnesota.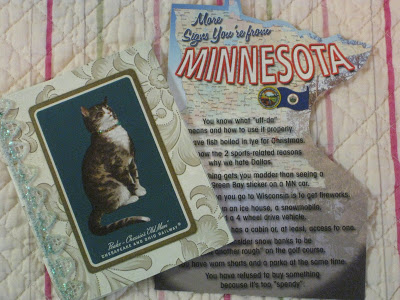 This GORGEOUS table cloth with an embroidered golden bird! My eyes filled with tears as I unfolded it. It's in perfect condition with a lace border and a bird in each corner.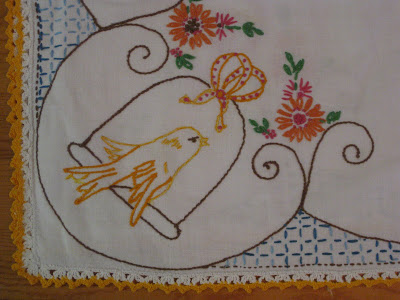 I love, love, love this table cloth. Here is another corner, this one with a green bird and pink flowers.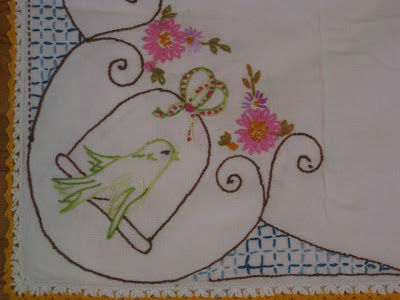 And there is so much more! This lovely decorated bottle (with a bird, of course, and in blue, which is my favorite color).


A cute little ceramic cat. I used to collect ceramic animals as a child, so this brought back many wonderful memories when I opened it.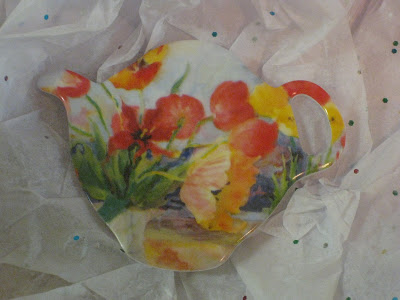 Vintage cards, sheets of music, and the cutest little lace shelf runner. (I think that's what you call it. Whatever it's name, I'm in love with it.) I can't wait to make my own greetings cards with these, and to use the music in my collages.


And there was more! Chocolate and carmel candy, an antique key, glittery sea shells, a magnet ... wow. Wow, wow, wow! Thank you so much Deb! You are so generous and thoughtful.

I will post pictures of the items I sent to her soon.

Stacy
xxoo