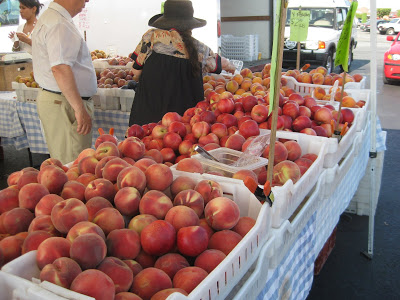 Last night was the weekly Farmer's Market. Look at all the scrumptious goodies I brought home. Those are white peaches, so sweet and delicious.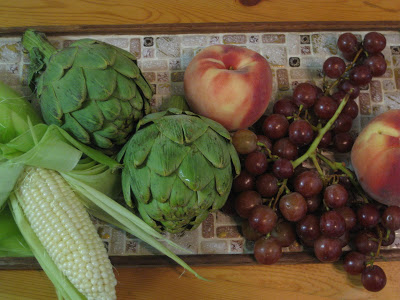 Update: Here is a great recipe for cooking artichokes from

The Magic Onions

.

Here in Northern California we have Farmer's Markets year-round on the weekends, but the Wednesday night market held in the summer months is my favorite. There's a vendor that makes the most delicious butter chicken wrapped in naan. Yum. In the summer it's my standard Wednesday night dinner.

As some of you might know, my little sister got me hooked on Twilight a few months ago. We're both anxious to see New Moon when it comes out in November. In the meantime, she told me where to go for a vampire fix- True Blood, the HBO series. I watched the first few episodes on DVD and just started reading the books that it is based on.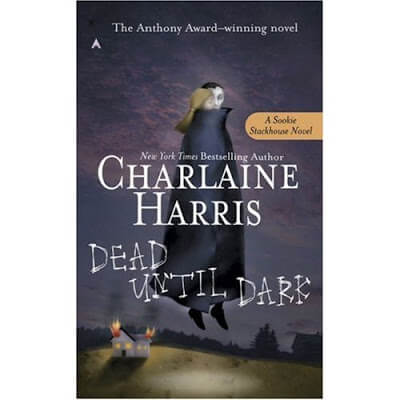 If you're a Twilight fan, you might like the True Blood television series. Might. It's violent and the content is for mature audiences. Makes Twilight look like a Disney movie. I rarely watch anything violent, but after I saw the first True Blood DVD I couldn't stop thinking about the story and characters (I love movies and shows that stay with you like that) and ended up getting hooked on it. We'll see how the books compare.


I'm also reading 1,000 Artist Journal Pages for the Woollywotnots book club. I just bought it tonight and can't wait to dive in.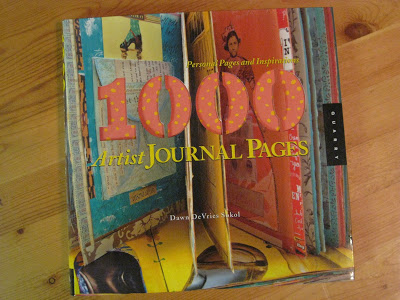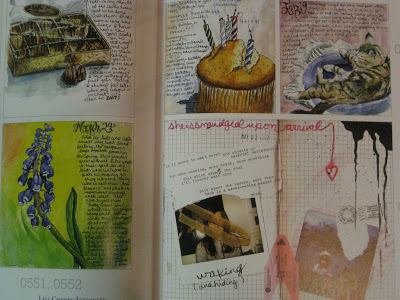 My other sister, Feltypants, introduced me to
Blip
. It's a free website where you create your own music station. Oh, I have been listening to the BEST music at work. Here are some of my favorites from my playlist:
-In Your Eyes by Ben Harper (acoustic version of the old Peter Gabriel song)
-Overkill by Colin Hay (acoustic)
-A Little Respect by Erasure
- Suddenly I See by KT Tunstall
-Hey There Delilah by the Plain White T's
-Moon River by Henry Mancini
-Mad World by Adam Lambert
-Please Come to Boston by Reba McEntire
-Boogie On Reggae Woman by Stevie Wonder

If you decide to sign up (it's free!), you can look at or listen to my entire playlist by searching for the DJ named "goldenbird."
Stacy
xxoo