I've been working on my art studio (also known as my bedroom), trying to set up a more organized, inviting space. It's not finished, but it's coming along.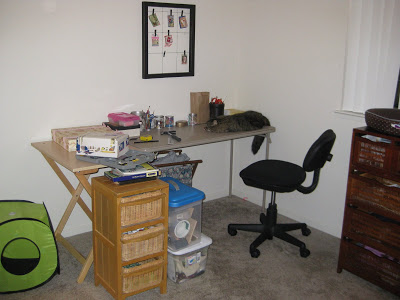 I'm enjoying having a dedicated place to do my crafts. I just wish I had more time to spend there.

These clear plastic containers work well for odds and ends. It's nice being able to see what's inside.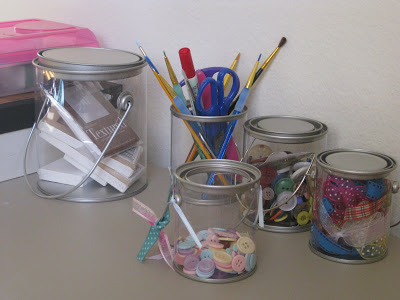 And I finally hung this wooden frame with a wire grid I bought at Pier One ages ago. It's been in my closet so long I almost got rid of it. I'm so glad I didn't.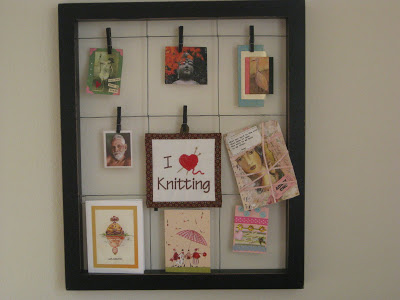 While working in my art studio the other night, cutting out words from book pages for an artist trading card, I discovered I'd

accidentally

created this tiny collage in the lid of a container. It reminded me that I don't always have to work on paper or canvas.


I hope you're having a good week. I've been in a great mood this week, feeling extra happy about my job and apartment and life in general. It's nice to wake up smiling :-)