I've been giving a lot of thought to studio space lately. I mainly use my bedroom as an art studio, and it was fun at first, but now it's becoming messy and crowded. I want to organize it with more shelves and an additional table, and actually start hanging my artwork on the walls.
But this is my *dream* studio. It belongs to an artist named Ingrid in Mendocino.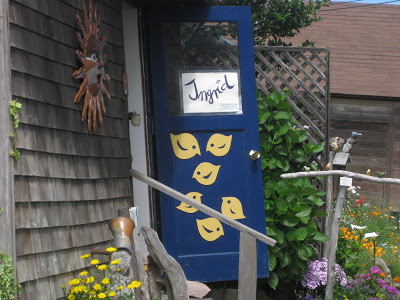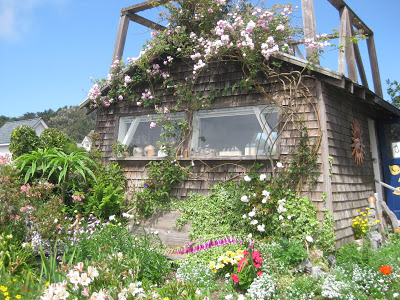 When I was in Mendocino a few weeks ago, I stopped by to purchase one of

Ingrid's

small stoneware birds.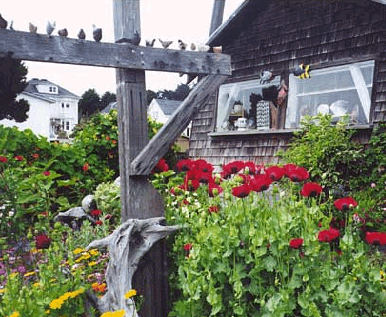 A flock of her birds was lined up on a wooden post outside her studio. I picked the one I wanted to buy and went inside to pay, but

Ingrid

wasn't there. Instead, there was a sign that read, "Out in the garden."
This is the garden.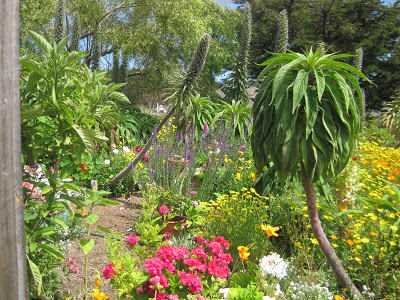 Ingrid

had set up a little self-pay station in a corner of the studio. There was a tin can to put your money in, a tax table, small bags, bubble wrap and a roll of tape.
I paid for my purchase and carefully wrapped it up.


My bird made it safely home, where it now sits on a bamboo shelf, a symbol of my love for birds and a reminder of

Ingrid's

dreamy little studio.