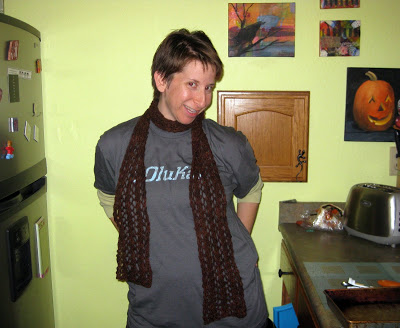 I wrote about this scarf last month, but wanted to officially post the pattern with decent pictures. That's my sister Hil modeling the scarf after I gave it to her last night. She's just starting to get a baby bump.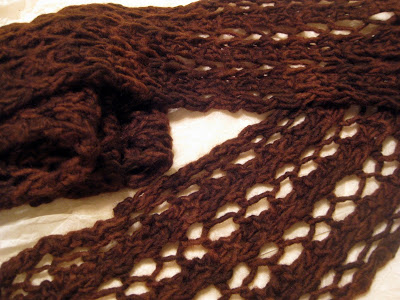 It's a simple one row lace scarf knit on big needles. The Malabrigo yarn that I used is pillow soft. I'm sensitive to wool and usually can't wear it next to my skin, but this yarn didn't bother me at all when I tried on the scarf.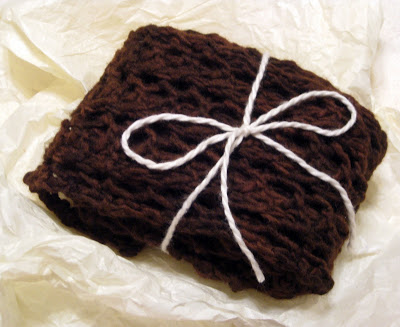 After I washed it in rinse-free
Soak
and blocked it, the pattern opened up and it got quite a bit longer. (Flora-scented Soak smells SO good. )
If you want your scarf narrower or wider, just be sure to cast on a multiple of four stitches. I think this pattern would also look good in a fine weight yarn using much smaller needles.


Supplies:
Two skeins of Malabrigo Merino Worsted
Size 15 needles
Abbreviations:

K2: knit two stitches
YO: yarn over
PSSO: pass slipped stitch over
To knit the scarf
:
Using size 15 needles, cast on 16 stitches.
Row one: *K2, YO, slip one stitch purlwise, K1, PSSO*, repeat to end of row.
Repeat row one until scarf reaches desired length.
Cast off and enjoy.