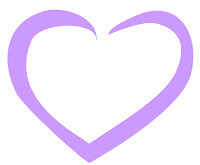 I noticed that the beginning of a new year is when many people start blogging. With 2011 right around the corner, I want to offer encouragement to anyone who might be thinking about creating a blog but is still on the fence.

There are plenty of reasons to start blogging:

-To connect with other people who share your interests and passions.
-To establish an electronic journal of your daily life.
-To keep family and friends informed of what is happening with you.
-To promote your products or services.

But the best reason of all is that you don't need a reason.

Your blog is like a blank canvas that you can fill any way you want. Write about your kids, your cats, your garden. Post pictures of your travels, your neighborhood or an ordinary day in your life. Focus on your favorite crafts or recipes. It's up to you. Your blog can have a central theme or be a hodge-podge of thoughts, photos, and ideas … a little of this and a little of that.

It's okay not to have reason for blogging, and it's okay not to know where blogging will take you. You can just start and see what happens. Like some bloggers, you might end up being published in a magazine, becoming a long distance runner, or swapping houses for an Italian holiday. Or you might simply discover a sense of quiet enjoyment that has been missing from your life.

One of the wonderful things about blogging is connecting with a network of people who appreciate your art, encourage you to pursue your dreams and offer support during your life journey. Bloggers are the kindest and most generous people around.

Your blog will touch others and can change their lives without you ever knowing it. Your words matter, your thoughts matter, your art matters. So come and join us.