Okay, don't judge me too much.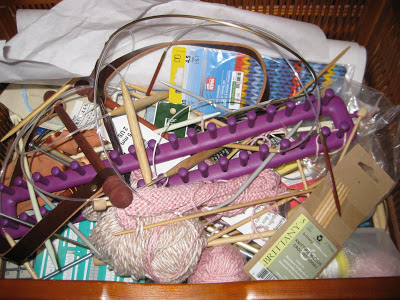 This is what my knitting needle drawer looked like up until a few hours ago. Needless to say, I had a really, really hard time finding what I needed. Not to mention there were another dozen needles scattered around my bedroom.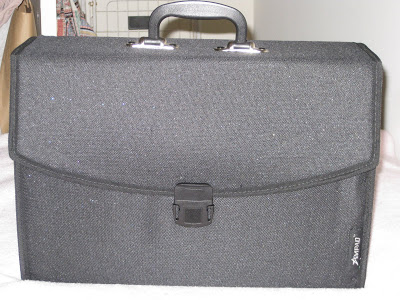 Enter this expandable file thingy I bought at Wal-Mart for storing important papers. It's been sitting empty underneath my desk for several months. (Sorry for the ugly picture but I didn't feel like getting out of bed.)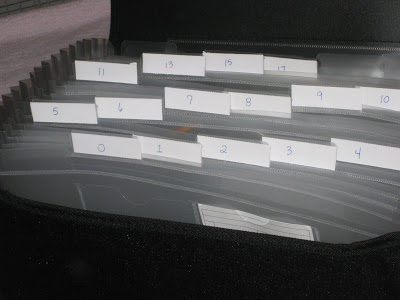 I numbered each pocket with a needle size and put the corresponding needles inside. It worked out really well-- it's large enough to hold circular needles and the extra-long straight ones, too. We'll see if they stay in there.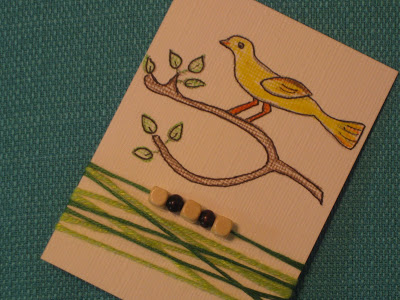 The theme for one of my artist trading card (ATC) swap groups this month was "You." I picked the theme, and then I had all sorts of trouble figuring out what to do. I finally drew a golden bird with colored pencils and added fiber and beads. It's not too fancy, but it was fun because it's the first time I've created a hand drawn ATC.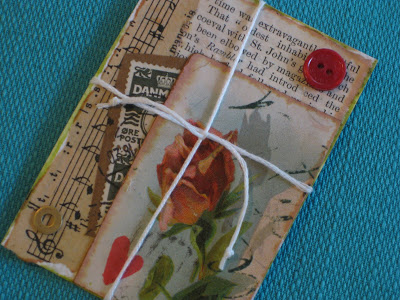 I also picked the theme for my second ATC swap group. The theme was "wild card", meaning we could do whatever we wanted. Again, I had trouble getting started on it. Having a specific theme really does help. I finally went with a vintage-style collage, and I like how it turned out.

Would you like to win some sock yarn? Pop over to Jenny's blog on knitting for her 100th post giveaway. I just met Jenny through the Adventures in Lace KAL and she is adorable with mad knitting skills. (Can I get away with saying "mad knitting skills", or am I too old? Or maybe that phrase is just way out of date. I picked it up from watching Buffy.)

Thank you for your get well wishes earlier in the week. Boy did I get sick. I've been in bed all week and will probably stay here through Sunday. I felt so awful I couldn't even knit for a few days. I think I'm on the mend now.