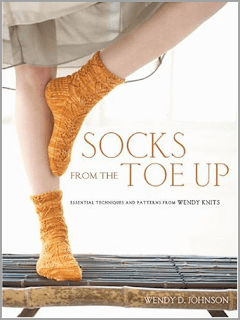 Last night I used one of the Michael's gift cards I received for the holidays to buy the book Socks from the Toe Up . It's written by Wendy Johnson of the blog Wendy Knits. I'm still working on the toe of my very first sock, but I definitely see more socks in my future and hope that in another month or so I will have the skills (and confidence) to attempt fancier socks, perhaps with lace or cables. The book includes over 20 sock patterns and lots of clear instructions for toe, heel, cast-on, and bind-off techniques.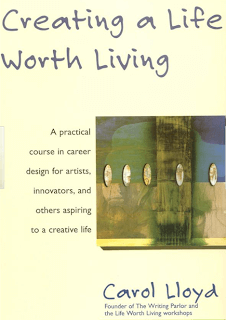 I have to confess I love books on creativity. For many years I pushed away my creative impulses and still struggle with allowing myself the time and space to play and create. I'm currently reading
Creating a Life Worth Living
by Carol Lloyd, and it's one of the better books I've come across on the subject.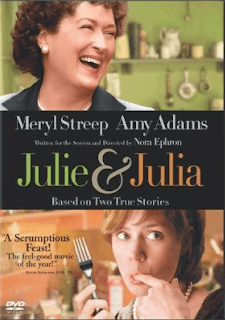 This weekend I'm finally going to watch Julie and Julia. I didn't like the book very much, but I'm hopeful I'll like the movie since it has Meryl Streep and Amy Adams, two of my favorite actresses.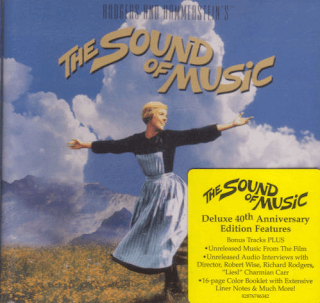 The Sound of Music is probably my all-time favorite movie. I saw it for the first time three or four years ago and now make sure I catch it every year when it's broadcast on television around the holidays. I have this memory of a childhood friend telling me she couldn't come out to play one afternoon because her mom was making her watch The Sound of Music, and I thought that sounded like a cruel punishment. Little did I know. Last week I bought the soundtrack and oh boy, it's a joy to listen to. I've been singing Do-Re-Mi for days.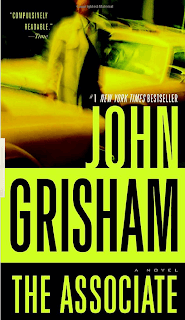 I'm still on my audio book kick. I don't read mysteries very often, but I love to listen to them in the car while commuting to work and sometimes when I knit. I'm currently listening to to The Associate by John Grisham and it's compelling. I lost interest in his books years ago, but this one has grabbed me.
Well, that's my Wednesday medley. What are you reading and watching and listening to? I'd love to know.