So far, I really like 2010. Yesterday I went on an all-day birding trip through rolling hills, ranchland, and canyons. My sister and I go every year, but this was our first time taking the trip on New Year's day. We always stop at
Mercey Hot Springs
to see the wintering long-eared owls roosting in the tamarisks. It's one of the highlights of the day. I finally took the time to read the user guide for my digital camera the night before the trip so I could get good shots of the owls. This one is my favorite. He seems to be looking right back at me.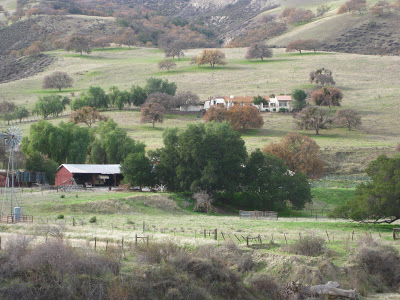 It's so good getting away from strip malls and traffic and city noise. There aren't too many other people on the backroads, and as I gaze out the window at the endless scene of undeveloped land my mind begins to calm and the tension in my body melts away.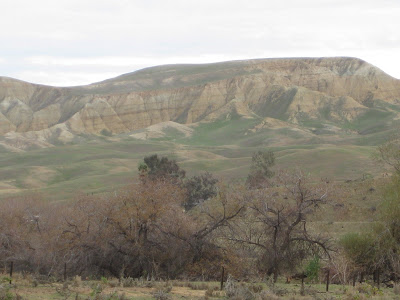 This was the scene where we sat and ate lunch. Those hills in the background looked unreal, like a painting of a landscape. I think I could have sat there and looked at the hills all day.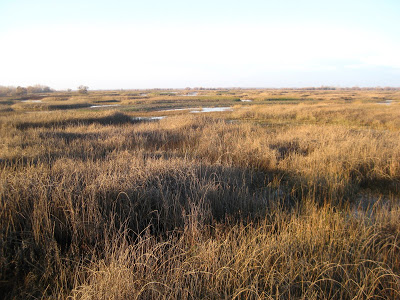 In the afternoon we visited the
San Luis National Wildlife Refuge
, a birder's paradise. Among the many birds we saw on the five mile auto tour through the wetlands were Tundra Swans, Great Blue Herons, Red-tailed Hawks, Northern Harriers, Western Meadowlarks, Black-necked Stilts, a variety of migrating ducks, and one very exciting
Loggerhead Shrike
(I had never seen one before and was quite thrilled). We also got to watch a beautiful young coyote romp and play in a field.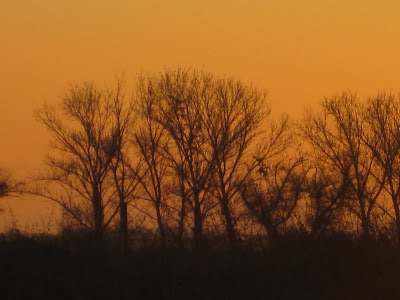 As the sun went down I could hear the soft hooting of an owl in the distance.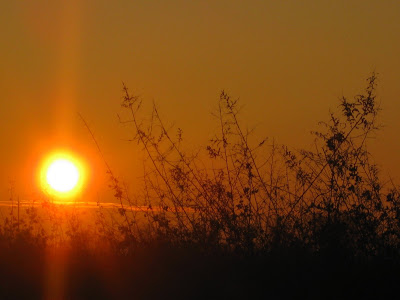 All in all, a heavenly day.