Yesterday I unexpectedly received a couple of American Express gift cards from the company that I work for. I could barely sleep last night because I was so excited about the shopping spree that I planned the moment I saw those gift cards.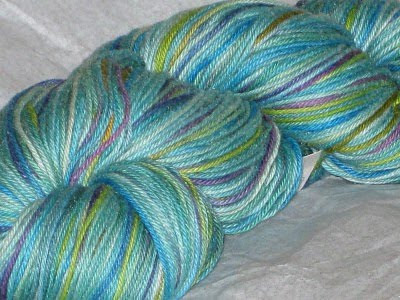 I woke up this morning with a cold, but managed to drag myself to a local yarn store that I've been wanting to check out for months. Their selection of yarn was small, but I didn't mind because I usually go in to sensory overload when I walk in to a yarn store. It was nice to be able to take it all in without needing to bolt outside for air. I ended up buying this hand painted blend of silk and cotton from Misti Alpaca. It's incredibly soft.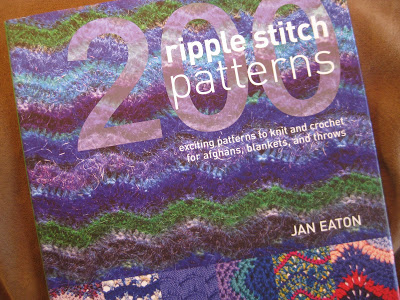 I also picked up 200 Ripple Stitch Patterns , a book I've been wanting for a long time. I love, love, love ripples, and will hopefully knit a pattern from the book with my new Misti Alpaca.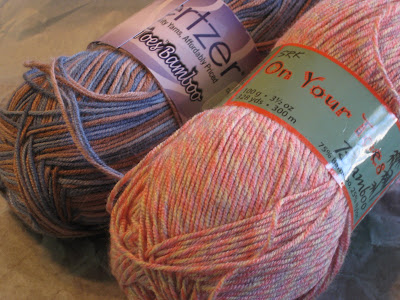 On the way home I stopped at another yarn store and got a couple skeins of bamboo sock yarn. Now that I'm learning to knit socks, a whole new world of yarn has opened up-- I never used to pay attention to sock yarn because I had no use for it.
Well, time to curl up in my pajamas, drink lots of orange juice and watch a movie. I hope you are having a nice weekend and staying toasty warm. We got a break in the rain today for the first time all week, but it's supposed to start up again tomorrow.