I really, really like sock knitting. I'm almost done turning the heel, and only had to rip it out once (so far). Fortunately I have a little bit of experience with short rows, otherwise I would have been lost during the last sock class. Next week we learn how to pick up stitches to close gaps in the heel.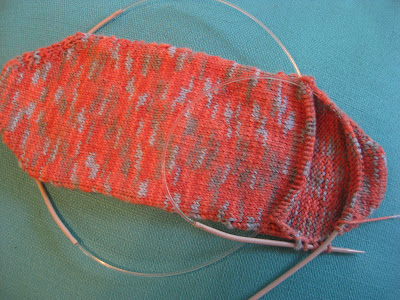 I'm surprised by how much I'm enjoying the class. There is something wonderful about sitting around a big round table with a group of women, quietly knitting. It gives me that same peaceful feeling I get after meditating or doing yoga.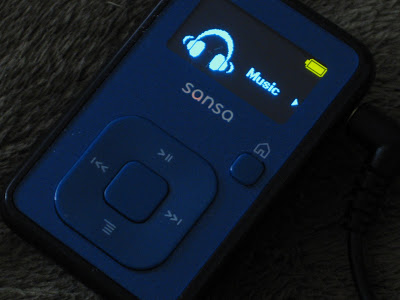 Last weekend I did something I've been thinking about for a long time-- I bought an MP3 player. I'm not ready for an iPod, so I got this tiny little thing that simply plays music and audio books. Buying music online is great fun. My latest additions are David Bowie, Don McLean and Cat Stevens, and I'm loving the soundtrack to the first Twilight movie.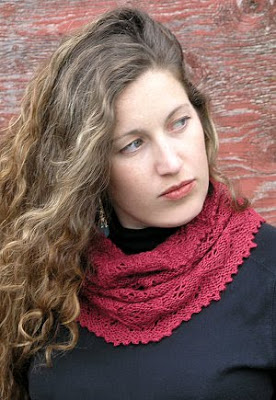 The Adventures in Lace knit-along starts next month and I'm torn between lace socks and this gorgeous
bird nest smoke ring
that I learned about from Maureen at
5 and a Beagle
. (Both pictures are from elann.com) Either project would involve learning new knitting techniques and would take me out of my comfort zone, so I guess I can't go wrong.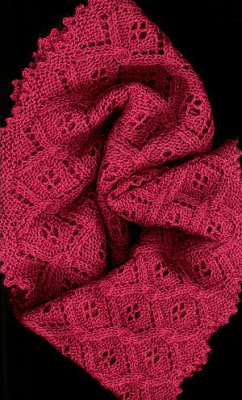 It's cold and wet here with back-to-back rain storms scheduled for the remainder of the week. Thank goodness! It's been dry for the last three years and we need a rainy winter. Last night I was curled up on the couch knitting and listening to music on my headphones, and the cats kept looking at me funny, like they were wondering if they should be alarmed. I turned off the music and was stunned to hear it POURING outside like I haven't heard in ages.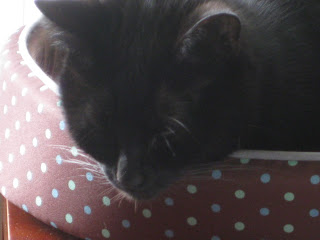 Knitting, rain, cats ... that's a recipe for joy in my book.