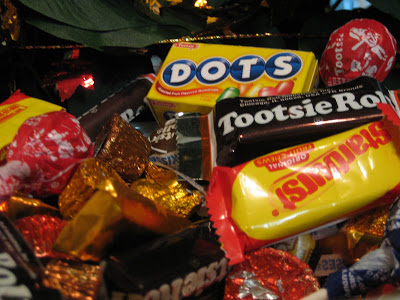 I'm ready for trick or treaters! Hopefully I'll get lots of of little ghosts and goblins knocking on my door tonight ... as well as Hannah Montanas, fairy princesses and pirates. If not, well, I'm sure I can figure out something to do with all that candy.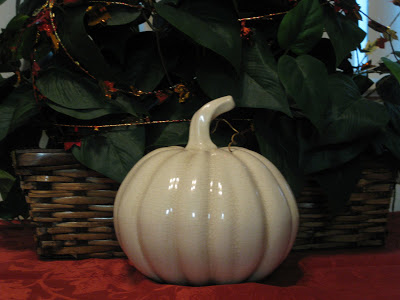 I went shopping last night for an autumn centerpiece for the dining room table. I was going to get a dried flower arrangement or big candle, but ended up with this white pumpkin. I love ceramic and hand blown glass pumpkins. This one was only ten dollars at TJ Maxx Home Goods.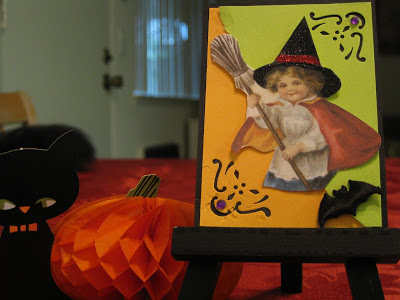 The October theme for my ATC swap group was "The Witching Hour." I received some awesome ATC's! The one above is from Deb at
Garage Sale Girl
.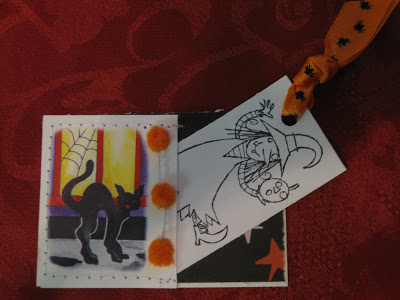 From Dogwood at
Pink Dogwood Blossom
.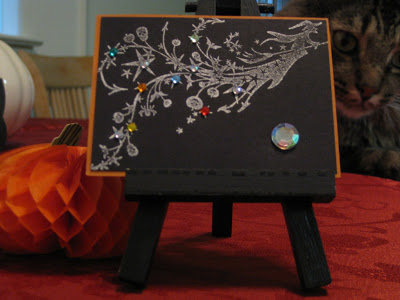 From Rachel at
Not-So-Plain Jane
. Can you see Charlie lurking in the background? He was stalking the crepe paper pumpkin. It makes the loveliest crinkly noise when you smack it with your paw.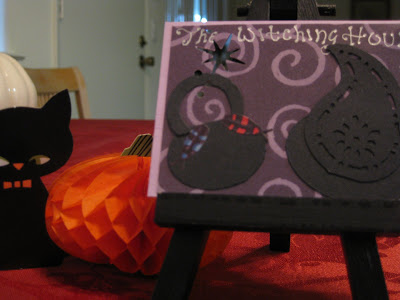 This one is from Cheryl at
For Interest Sake
.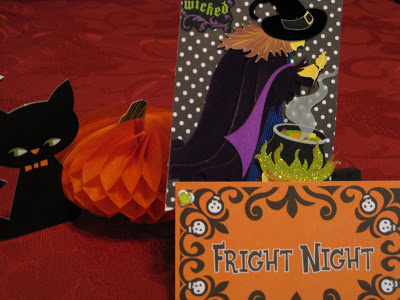 From Jill at
Mindfully Simple
.
Have a happy Halloween!