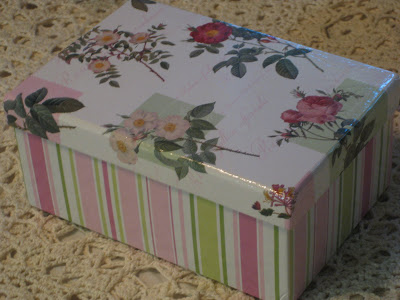 I recently won a giveaway over at
Sew On and Sew On
, and the package arrived yesterday in this pretty box.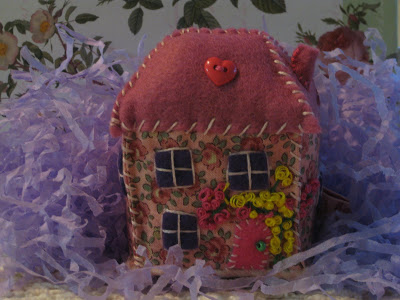 I won this adorable Rose Cottage! I fell in love with Noelle's little houses the first time I saw one, and when it arrived I discovered they are even cuter in real life than they are in pictures.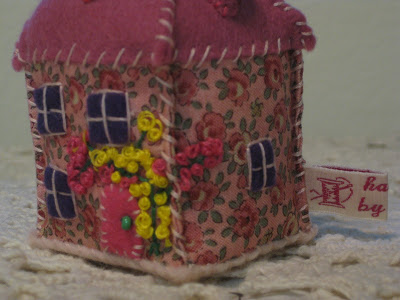 Here is a side view ... I love the little embroidered roses.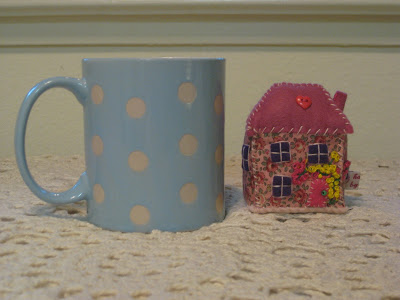 Just to give you an idea of how tiny the cottage is, here it is next to a coffee mug. It is only 3" in height and 2.5" wide.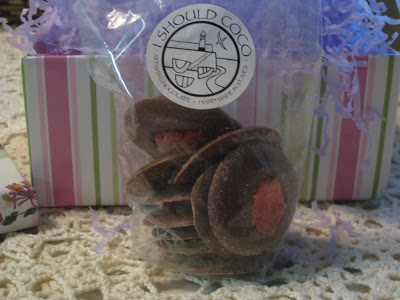 Noelle included a few extra goodies in the box. These handmade chocolates were SO good that ... well, they're gone. I couldn't stop.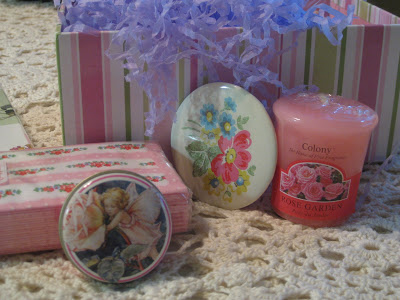 Also inside the box was a package of Cath K tissues, rose scented candle, fairy tin and little mirror. I was so surprised and delighted to discover those treasures. Thank you, Noelle!

* * *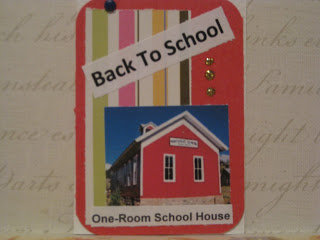 Here are some of the artist trading cards I received recently from my little swap group. The theme for September was back-to-school, and this first one with the movable part is from Dogwood at
Pink Dogwood Blossom
.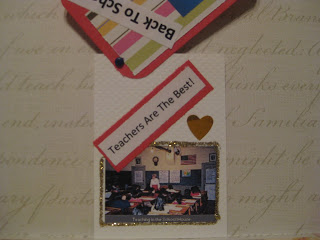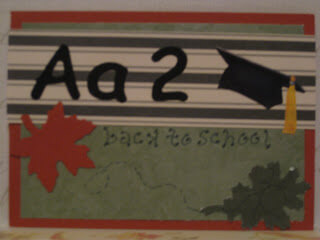 This one is from Cheryl at
For Interest Sake
.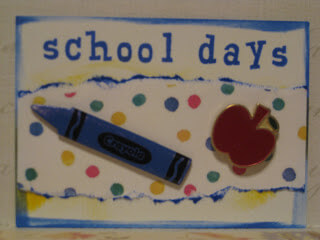 From Deb at
Garage Sale Gal
.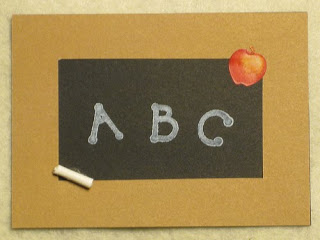 Update : This cutie is from Rachel at Not-So-Plain Jane. I didn't include it at first because I wasn't sure if I had permission. Oops, sorry Rachel!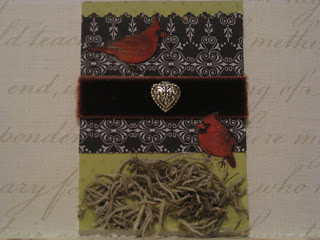 This one is the bird nest theme from Jill at
Mindfully Simple
.


What are your weekend plans? I hope to get out for a nature walk and finish up my October ATC's so I can send them out. Talk to you soon!