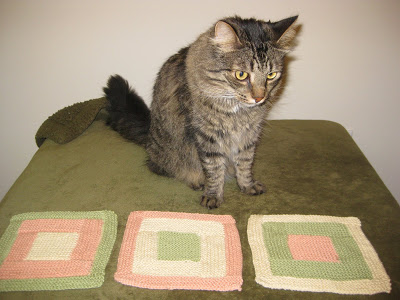 Natasha at
Artistic Creations
came up with the best idea for a swap ... It's All About Me! The twist is that instead of making something for someone else, you make something for yourself.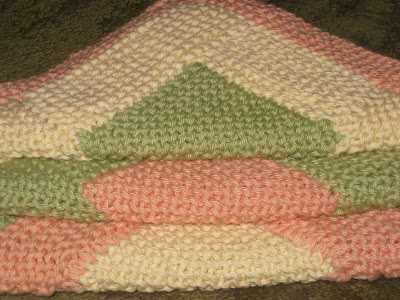 I think this is a great idea because we are so generous to one another, but it can be difficult to show that same kindness to ourselves.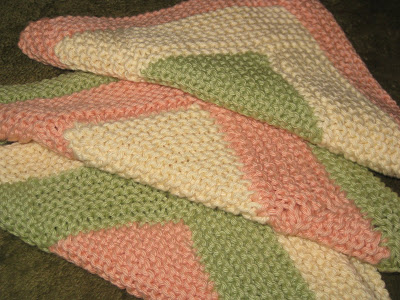 For the swap, I knit myself a set of Log Cabin Wash Cloths. You might remember I bought this yarn for my
birthday
a couple months ago specifically for these wash cloths. The swap helped motivate me to get them finished. Thank you, Natasha!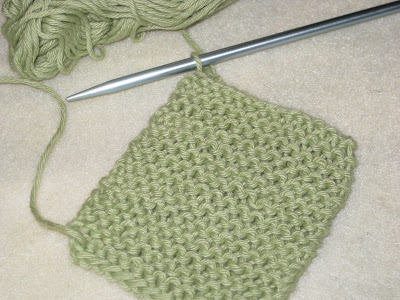 The wash cloths are knit by starting with the middle square, binding off and then picking up stitches around the edge of the square.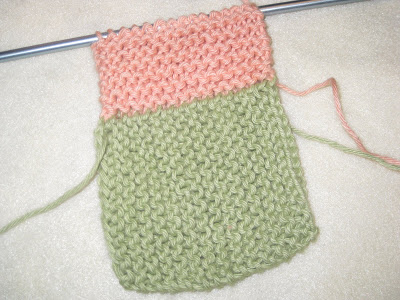 This project helped me improve my skills in picking up stitches. I feel much more confident with this skill.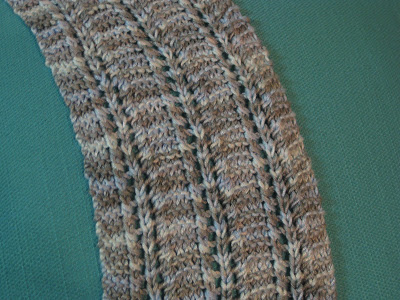 I tried to finish this scarf for the swap, too, but wasn't quite able to do it. The yarn is made of 100% sugarcane and is very nice to knit with.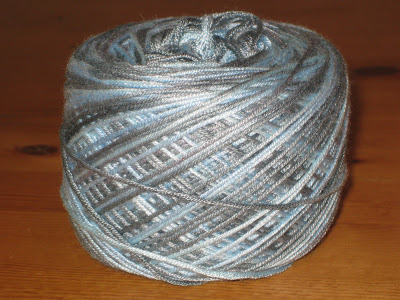 I'm offering a ball of the exact same yarn that I'm using to knit the scarf as a giveaway. It's called Ruca and is made by the company Araucania. It is hand-dyed in Chile and there is 263 yards.


This giveaway is open to anyone, and I will ship it to any country. Please be sure to leave an email address if your comment doesn't link to your blog! I'll use the random number generator to pick a winner on Thursday, October 29th.