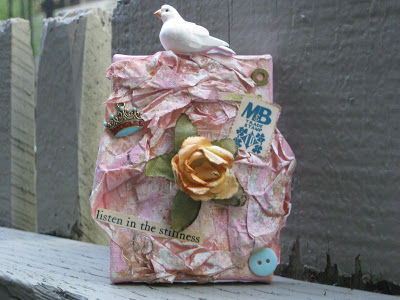 This is my latest attempt at a collage. I tried a new technique, crumpling tissue paper on canvas and then dabbing it with paint and gesso before adding the collage pieces. It's now out on the patio in my little art gallery.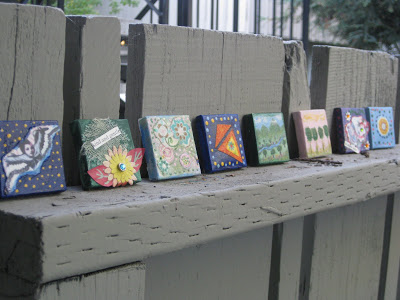 I keep waiting for someone to steal my art, because then I will know I've made it! No luck so far, but I did see a squirrel eyeing one of the pieces recently.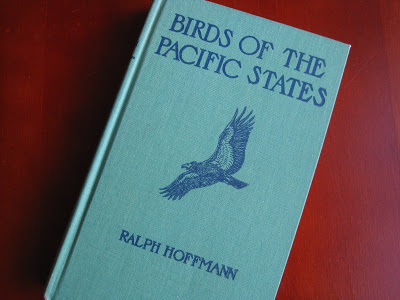 I mentioned in my last post that Dogwood and I went to an antique shop after our boat tour last weekend. One of the items I picked up was this birding guide from the 1920's. Wikipedia says it's one of the first bird guides ever published.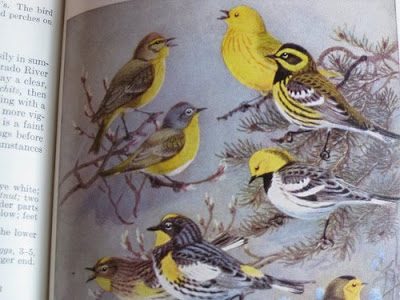 One of the reason I bought it is these beautiful color illustrations.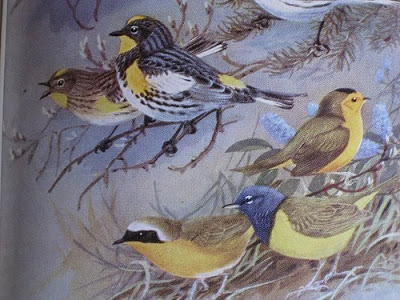 I'm thinking I could use it to create a new banner with "golden" birds.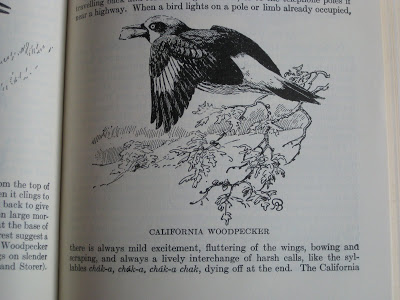 The book has lovely black and white illustrations, too, as well as lively descriptions of the birds that are almost poetic. So different than the bird guides available today, which tend to be more technical.

I'm feeling very happy this week. Things are busy at work, which I like, and it's been fun coming home every evening to the new television season. Have you seen the new show, The Forgotten? I don't normally go out of my way to watch crime dramas, but this one is really good. It's on Tuesdays at ten after Dancing With the Stars. I'm also enjoying Glee on Wednesday nights.
One of the best things about autumn is the cats get more active and more snuggly with the cooler weather. They chase each other around the apartment and roll around on the floor, locked in kitty wrestling moves. When I wake up in the morning, Charlie is curled up by my pillow and Apollo is in a ball at my feet. I just love it.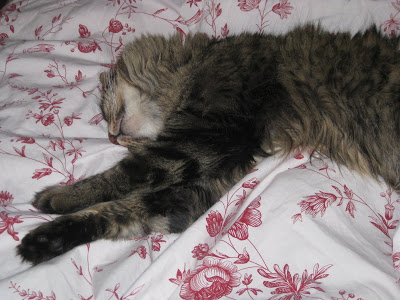 Hope you're having a great week!