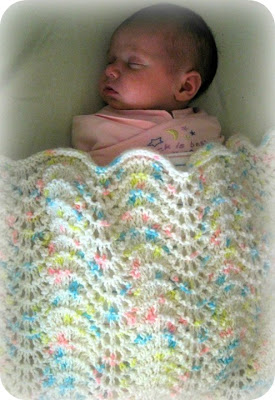 I recently finished knitting a feather & fan blanket for my 4-week old niece, Lily. It's funny that I avoided knitting blankets for so long because it turns out I really enjoy it. It is soothing to knit long, simple rows and I just loved seeing my sister wrap the finished blanket around Lily in preparation for a walk.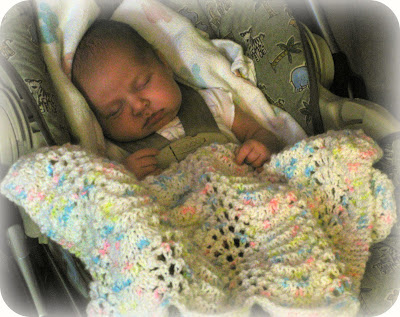 The blanket is knit with Plymouth Encore yarn, a worsted blend of acrylic and wool that you can machine wash and dry. I used about two skeins for a total of approx. 400 yards.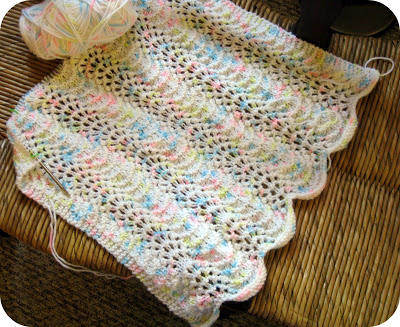 I have a new appreciation for hand knit blankets for another reason. My mom is in a skilled nursing facility recovering from surgery, and the first time I went to visit her she asked me if I had a knit blanket she could use while she was there. When I said I didn't, she asked my dad to bring her an old afghan knit by her mother decades ago. It was touching that she didn't want any old blanket, she wanted one knit by hand by a loved one. I think it's time to get started on a blanket for her.