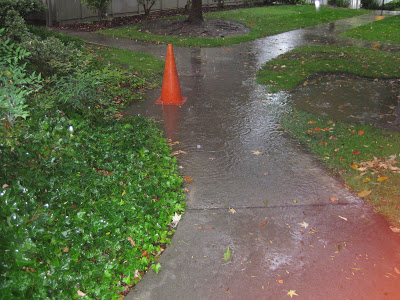 We've had torrential rain here for the past twelve hours or so. It's the first major storm of the season, and there was some flooding and power outages. Fortunately, the tiny flood outside my apartment shown in the picture above has already subsided. I worked from home today to avoid having to commute during the storm and enjoyed it so much. It was cozy working at my little desk near the window with the rain pounding and wind blowing outside.


We've been in a drought for the last few years, so the rain is badly needed, but not quite so much at one time. It's going to clear up by tomorrow afternoon and then we'll have a few dry days before the next storm. I know this is a good thing because another day of rain like this would cause rivers to rise and mud to slide, but I love rain so much that I don't want it to end. We are supposed to have a rainy El Nino winter, and I'm keeping my fingers crossed it's true.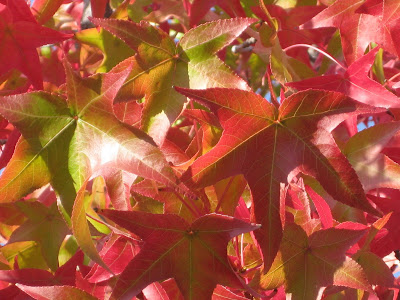 Here are a few more signs of Autumn from my neighborhood. Aren't those shiny Liquid Amber leaves gorgeous?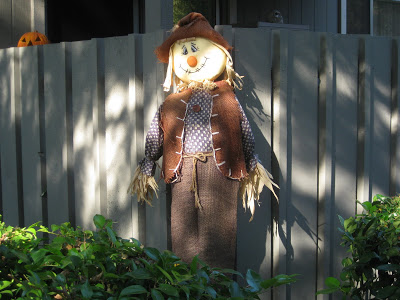 My neighbors like to decorate for fall. Love this scarecrow ...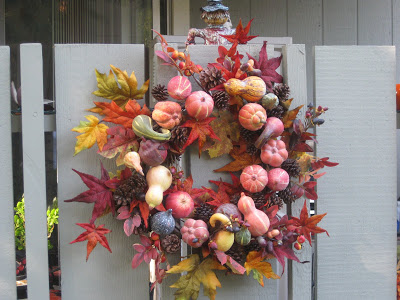 And this wreath.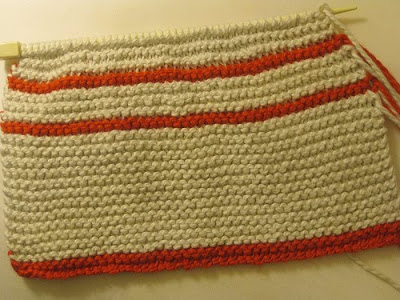 I'm knitting cotton dish cloths based on a pattern from The Purl Bee. Lately I've been enjoying their knitting patterns so much.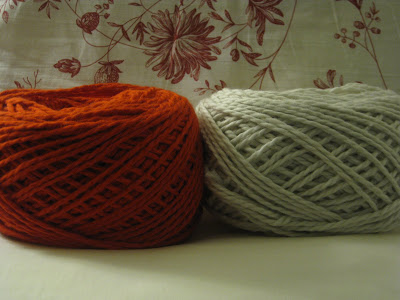 I'm using Blue Sky Organic Cotton in drift and ladybug. It's soft and dreamy to knit with. The pattern is just a simple garter stitch, but it is so satisfying.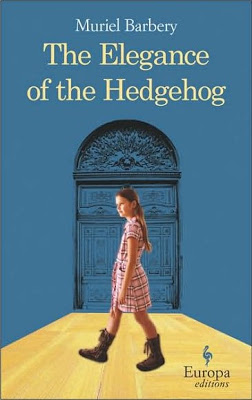 My pal Dogwood gave me
The Elegance of the Hedgehog
,
and it is SO good. After months of reading romances and vampire novels, this book is like a gourmet meal for my brain.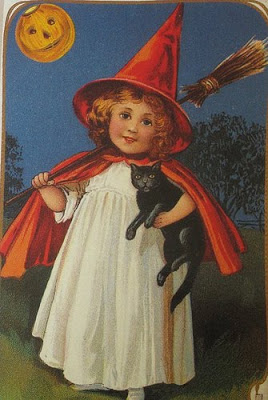 Last weekend I made Halloween greeting cards from vintage-looking postcards. They aren't very fancy, so I tried to spruce them up with glitter and the results were disastrous-- my television remote control is covered in orange glitter. I had to start over on a few of them. I can't show you all the cards right now because I want the recipients to be surprised, but I can show you this postcard since it's for Dogwood and she's already seen it. I love the pumpkin floating in the upper corner.


Hope you have a great week.