You know how you hear those stories about people who clean out their attic or closet and find a valuable treasure, like a rare baseball card or a Monet painting? Well, it happened to me. Sort of.
While cleaning out my closet I found this not-so-rare and valuable-only-to-me tiny felted bag! I made it about a year ago and forgot about it. A cute blank canvas for needle felting!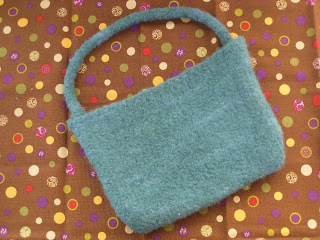 I decided to test drive my Clover Needle Felting

Appliqué

Mold to see if I could make a flower for it. The flower turned out pretty good, but it's awfully thick. Next time I won't use as much roving in the mold.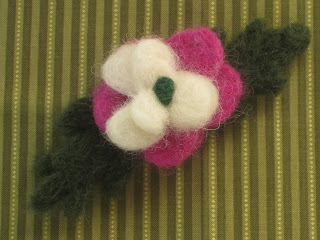 Then I found another treasure. I bought it at a craft fair last Christmas and tucked it away in a kitchen drawer. It's a gift card holder made with a vintage postcard in a clear plastic cover. I t has a stamp and postmark on it-- it was sent from Crabtree , Oregon in 1910. I can see a tiny bit of the letter inside, written in pencil and addressed to Martha in neat handwriting, but I can't read too much of it without taking it apart.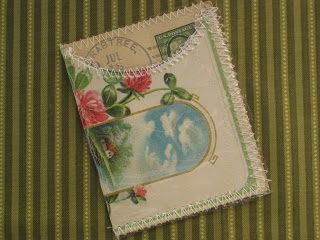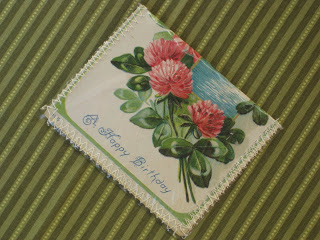 Wouldn

't this make a nice birthday present with a gift card from some place good, like Michael's or Joann's or a place that sells cupcakes?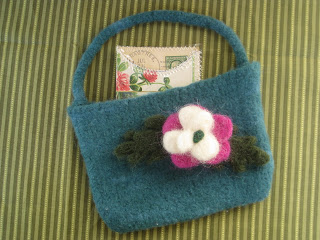 Today really was a day for treasures. My Amazon.com order arrived: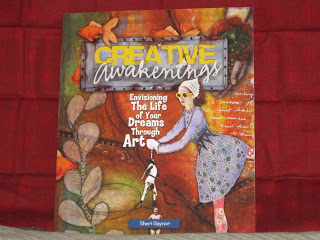 And I saw a Great White Heron on an afternoon walk along the creek with my dad.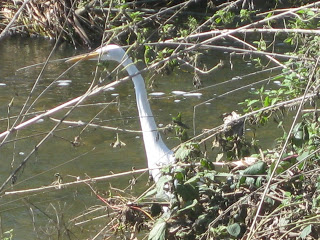 The birds were out in force at

Almaden

Lake.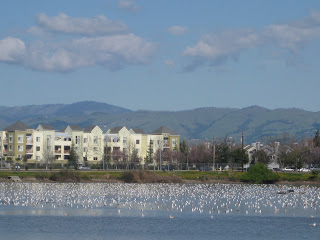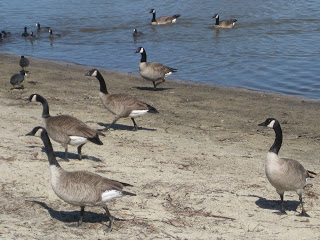 I wonder what tomorrow will bring. Hope your weekend is full of treasures, too.