My second attempt at a fabric collage on a teeny-tiny tote bag turned out
a bit better than the
first one
. It's meant to be a gift bag filled with fabric quarters for a quilty friend.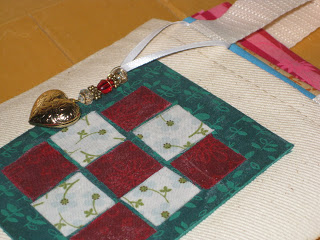 I sealed it with gel medium rather than using Modge Podge like I did on the first one, and I like the matte finish much better. Except that it's a little too matte. It still needs a little something, but I'm not sure what.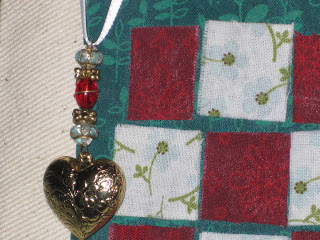 The technique is from the book Taking Flight by Kelly Rae Roberts and involves using interfacing, clear

gesso

, and acrylic paint. I skipped the

gesso

and paint on this one, and in a minute you'll see why.
This picture from the book shows what the fabric collage is supposed to look like.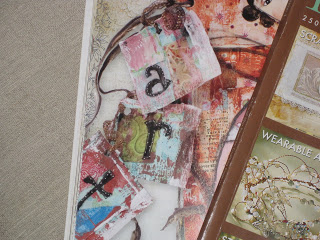 But when I tried using the gesso and paint, mine turned out like this.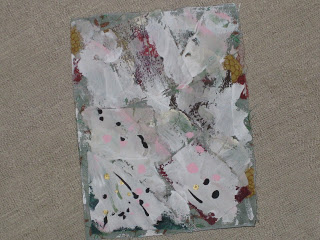 I wonder what I'm doing wrong?
(Okay, I confess it didn't turn out quite that bad. But it wasn't pretty, so I used it to wipe the excess stuff off my paint brush during my next project.)
I'll keep trying. :-)