Yesterday was the one month anniversary of my blog. It's been unbelievably fun. I'm motivated to start (and finish) new craft projects so I can share them, and I love getting feedback. It's so much better than stuffing my projects away in a drawer, never to be seen again.

I've made some new friends and discovered so many fantastic blogs! I want to take a moment to share some of the wonderful people and places I've stumbled across here in blog-blog land.

I need to take a moment to

apologize

-- I read that the polite thing to do when you post a picture from someone

else's

website is to link the picture back to the page it came from. Unfortunately, I don't know how to do that. If anyone is bothered by this, drop me a note and I will remove your picture.

The first treasure I want to share is the

irresistible
Not-So-Plain Jane
. Her humor and warmth shine through in her writing, and she has a special place in my heart because she was one of the first people who isn't related to me to comment on my blog! Be sure to check out the charming post,
I name inanimate objects
, and the
gorgeous

jewelry
she bought on
Etsy

from Laura Lewis' shop
.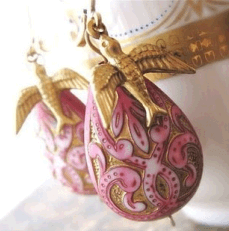 The Purl Bee
has the cutest projects. I LOVE this
bunny
.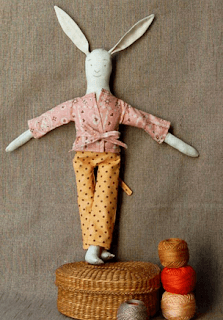 And then there is
Giuliana
Lazzerini
. I want to decorate all of my walls with her art. And she was kind enough to let me use the image of the golden bird on the swing from this
lovely, lovely picture
.

Have I mentioned I love it
?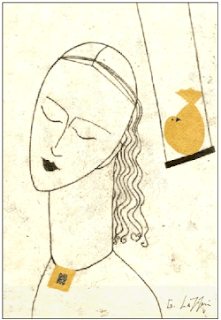 Another treasure is
Thimbleanna
. Check out these adorable
knitting journals
on her blog.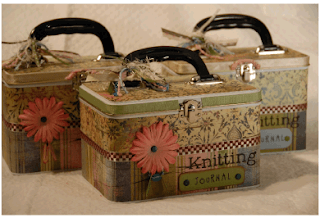 Last but not least is the wise and wonderful
Lesley Riley
. She is an
incredibly talented artist
and
writer
.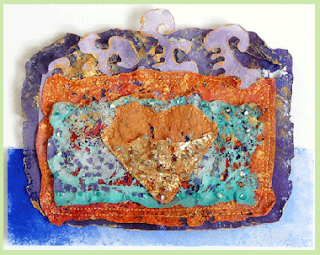 There is much more I want to share, but it's getting late and the little black kitty is crying to go out. Thank you to all who take the time to share your thoughts and projects on your blogs-- you inspire me.

PS. I almost forgot-- be sure to check out the

extraordinary
Attic24
.