I took a field trip to a wildlife refuge on my lunch hour a couple days ago. The wildlife (mostly birds) refused to sit at my feet and pose for pictures, but these gals were quite cooperative. They weren't in the actual refuge; they were hanging out in a nearby field with about a hundred of their closest friends.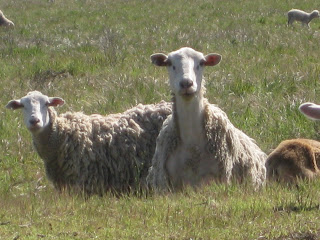 Aren't they sweet? They looked so content sitting there in the sun, I wanted to join them.

There were lots of little lambs hanging out with their mamas, too.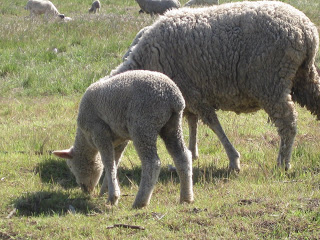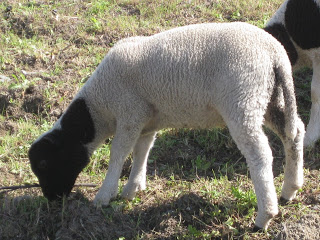 Oh, I did get a shot of an

avocet

. I really, really, really need to buy a camera that will let me zoom in closer.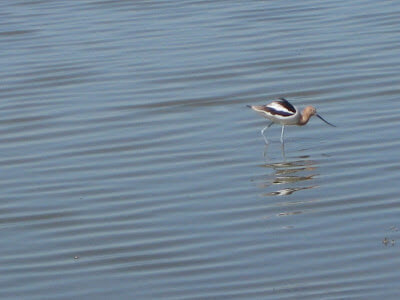 Plenty of wildflowers in the wildlife refuge ...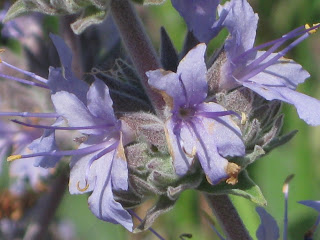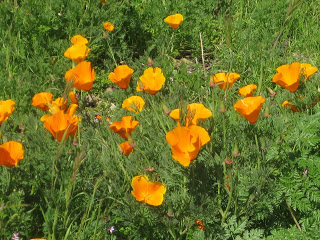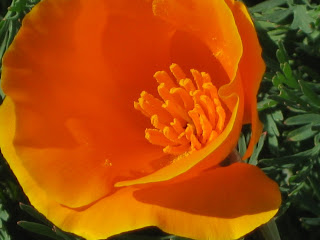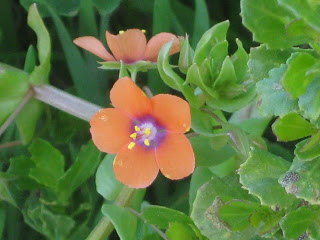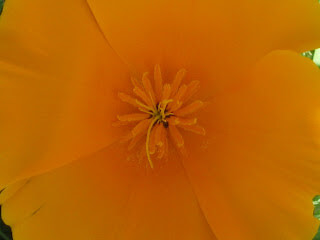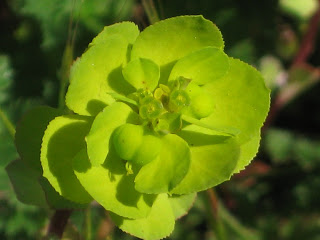 This morning I drove to the coast. My first stop was
Natural Bridges State Beach
, where it was windy and f-f-f-freezing. Those little black dots on top of the natural bridge are cormorants.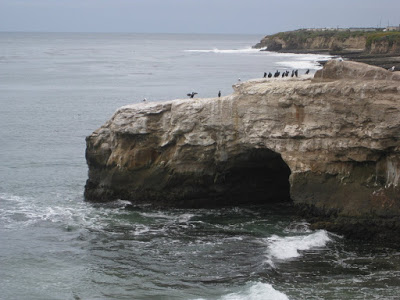 Too cold to stay very long. Next stop was
Neary

Lagoon
.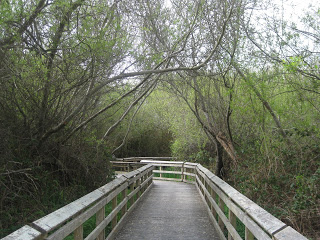 This cormorant was nice enough to pop up out of the water long enough for me to take its picture.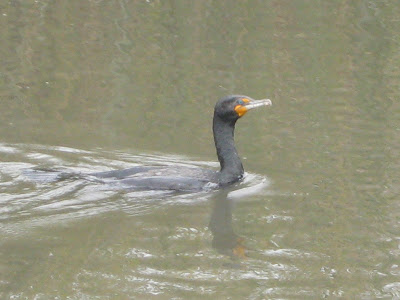 This hawk held still, too. I think I could have gotten a better shot, but it wasn't worth disturbing him.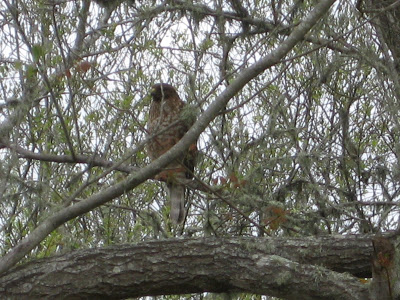 Flowers, flowers, flowers.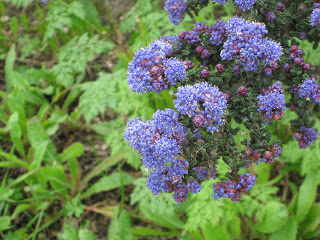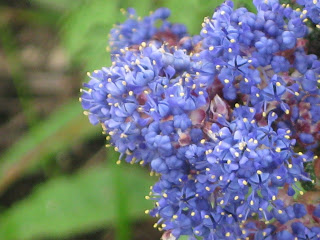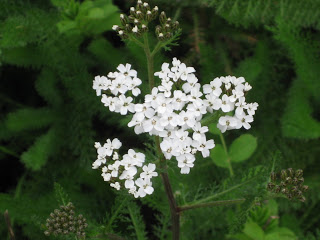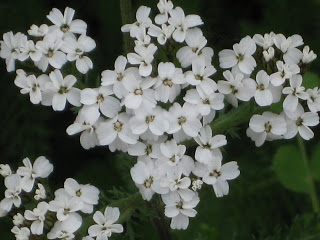 Last stop was La
Selva
Beach, where I did a little knitting. It was so good to hear the constant sound of crashing waves and to look up every so often to gaze out at the expanse of water.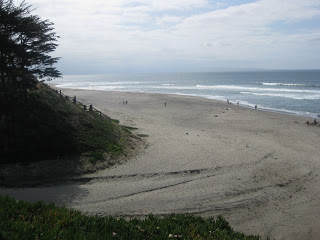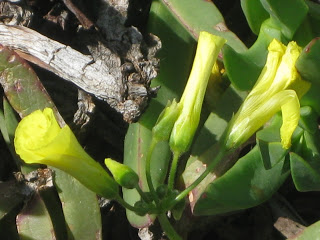 Tomorrow will be a much-needed quiet day at home.