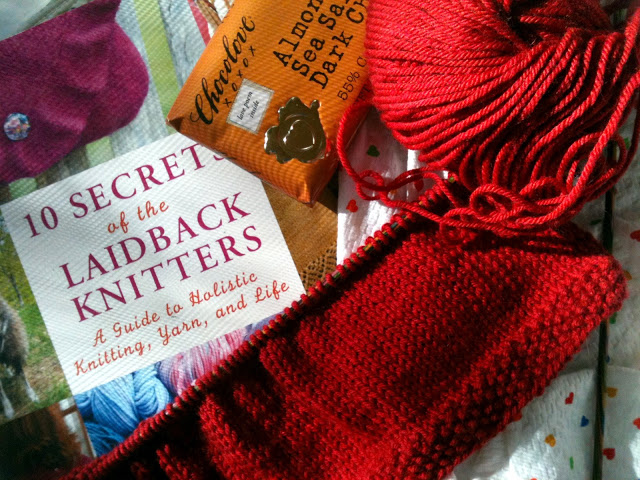 Don't you love it when you stumble across a great book you didn't even know existed? I found
10 Secrets of the Laidback Knitters
at my library, took it home and read it cover to cover while curled up in bed. (Where else to read a book about being laidback?)
It was soooo good that I might need to buy a copy. The book is about enjoying the process as much as the end result and includes lots of patterns, profiles, advice, stories, and inspiration.
One of my favorite "secrets" in the book is to find yourself a wise woman, someone who guides you along the knitting path, allows you to be your own weird self, never puts you down, and encourages you to take on new challenges. Another favorite is learning to knit without patterns.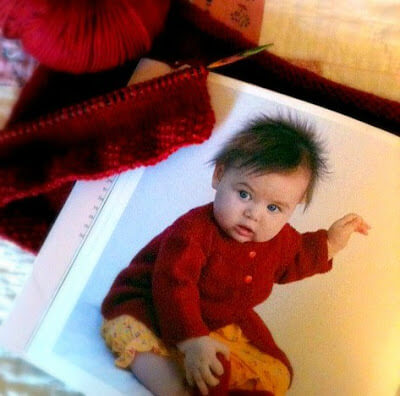 But for now I am still knitting with a pattern, this little matinee jacket I mentioned last week. Sorry my photo of the photo in the
book
isn't great, but I was racing against the setting sun. You can see better pics on
Ravelry
if you'd like. While I can't wait to try going patternless, I'm loving this particular pattern so much I did some lunchtime knitting in my car at work today.
Do you consider yourself a laidback knitter?