I never realized how much blogging relaxes me until today. I've been busy/stressed/exhausted lately, and thought it best to take a break from my blog. But today I discovered that the act of taking photos and planning what to write really calms me down.
[There should be a photo here, but the ones I took that relaxed me so much turned out terrible, so never mind.]
I've been doing lots of other stuff to try and relax. Last weekend I got a pedicure (my toenails are a lovely shade of blue) and a massage. On Saturday I visited my favorite bath and body store,
Lush
, for a special they were offering-- buy fifty dollars worth of products and get a free goody bag. Have you ever tried Lush? Ooooh, their lotions, bath bombs and skin cleansers are wonderful.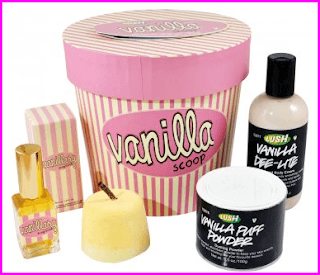 Not only did I get my bag of freebies, but on Sunday I found out that I had guessed the correct number of Rollos in a glass vase and won almost $100 worth of products. I had a big smile on my face all day.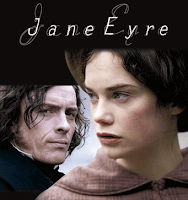 I also discovered Jane Eyre in the last few weeks. Not the book, but the Masterpiece Theater production with Toby Stephens and Ruth Wilson. Have you seen it? I didn't know what the story was about and found myself spellbound by the tale. The actors were so good! Especially hunky Toby. I ended up watching two other productions that I found at the library, one with Timothy Dalton (also hunky) and another with William Hurt, but didn't like those quite as much. At some point I will get around to reading the book.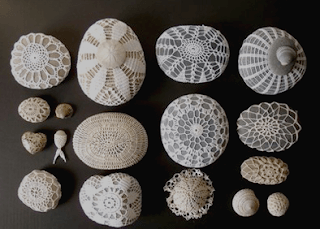 Last but not least, have you seen the crochet-covered sea stones at the
Purl Bee
? Oh my gosh, they are incredible. The designer, Margaret Oomen, is so talented. The Purl Bee describes them as mesmerizing, and that is the perfect word-- it's hard to stop looking at them.