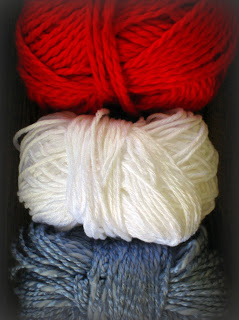 Happy Independence Day! Do you have any plans for the weekend? I took the day off work today and went to the
beach
.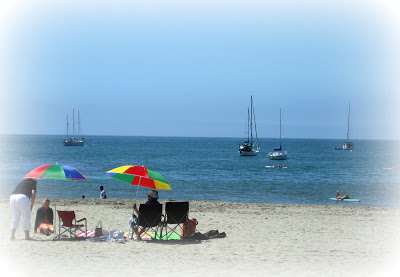 I've been wanting to go for sooo long. The beach is less than an hour away, but on summer weekends I will only drive there early in the morning because traffic can be a nightmare later in the day. After getting up early to commute to work all week, I have a hard time moving early on the weekends.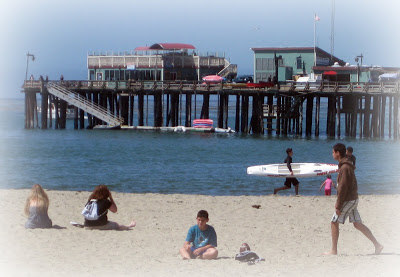 It was sunny and warm today, which surprised me because it's often freezing at the coast during the summer.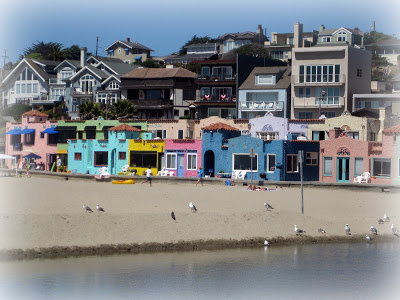 I would love to stay in one of those colorful little beach rentals for a long weekend so I can wake up and be right there without having to drive.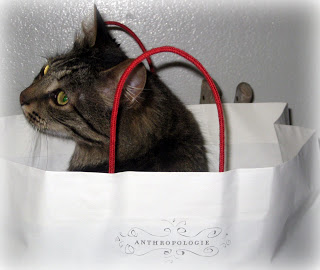 I had to take a break from blogging this week. It has been so busy at work I've been coming home exhausted. I haven't been doing much knitting or any other crafts, just reading, watching television and shopping. Look at the cute kitty I picked up at Anthropologie.
I will visit your blogs this weekend and get caught up. Hope you have a wonderful holiday weekend.