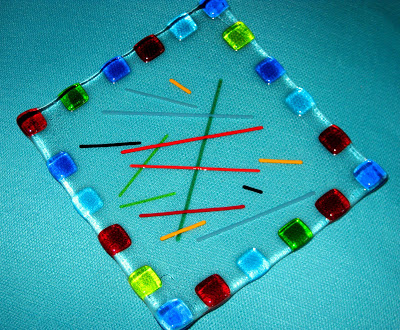 When I went to see
Cory
in Grass Valley last month, she took me to her daughter Teresa's pottery studio,
T-Pots Pottery
, where I made this fused glass dish. I am so pleased with how it turned out! It was easy and fun to make. I wish Teresa's studio was in my neighborhood so I could make a few more of these dishes as gifts for family and friends.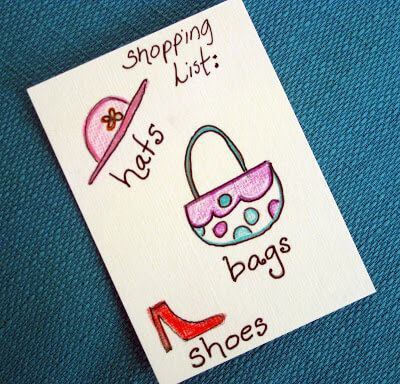 The theme for our August artist trading cards was bags and shoes (and optionally hats). I struggled and struggled and struggled with it and couldn't figure out what to do. I've found that when I become both blocked and obsessed about some creative pursuit, the best thing to do is make it as simple as possible. Hence my ATC with little drawings.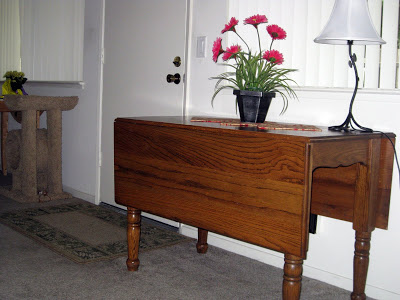 I'm selling some of my furniture in preparation for the move next month and finding it surprisingly difficult to let go of my stuff. It used to be that I had no problem selling, tossing and giving things away, but I guess with age comes attachment. I sold my futon this morning and currently have an ad on Craig's List for this dining room table, which belonged to my grandmother. As I was writing the ad, a wave of grief washed over me because this is one of the last things that I have of hers. I've been using it as a desk the last year or so because I have a smaller table that fits better in the dining room, but there isn't room for both of them in my new place.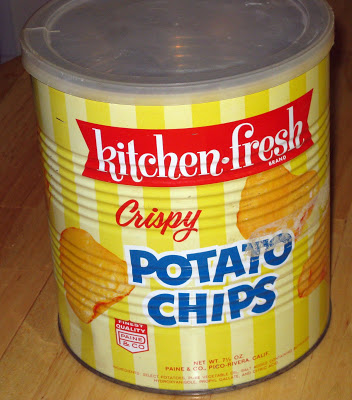 I've tried to donate this potato chip can twice, but can't let it go. I got it from my sister a couple years ago, and she said it used to belong to our mother. When I saw it I was flooded with warm childhood memories, but to be honest I'm not sure if I actually remember this can or not. It is the contents that really got to me.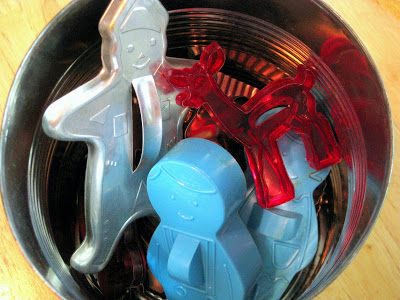 Inside are the cookie cutters my mother used when I was a child. I have such fond memories of her baking for us. It is unlikely I will ever use these, but I don't think I can part with them.

You might have noticed that I haven't been blogging or visiting your blogs as much as I used to the last few months. There are several reasons. One is that my workload at my job doubled and I don't have the time and energy that I used to have. Another reason is this time of year, the transition from summer to fall, is a funny time for me. It brings on a melancholy, and if I don't take good care of myself it turns in to full-blown depression by November. So I've been giving myself lots of quiet time to read and reflect. The last reason is I haven't been knitting much and don't have anything fiber-related to share with you.

I'm thinking about starting a new blog that is more general or changing the name of this one so that knitting is no longer the focus. (Not that it ever really was.) I'm going to keep mulling it over and will let you know.

Hope that you are enjoying your weekend. I do plan to visit your blogs later tonight or tomorrow.