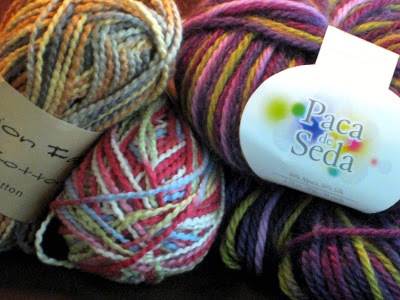 Last Sunday morning I drove to the coast to take a walk by the ocean. Afterward, I stopped in at a yarn shop a few blocks from the beach and discovered they were offering 20% off their entire inventory.
Oh, frabjous day! Callooh! Callay!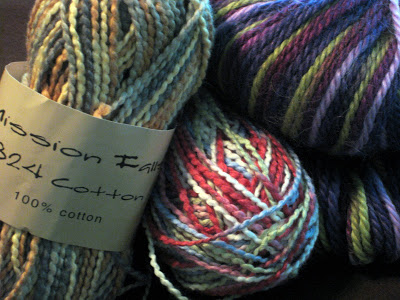 The Mission 1824 Cotton is for making wash cloths.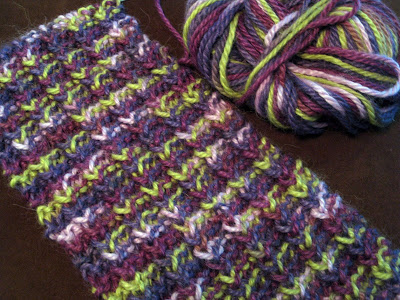 I'm using the Paca de Seda alpaca/silk blend to make a scarf for someone who shall not be named as she might be reading this. The pattern is the Yarn Harlot's
One Row Scarf
.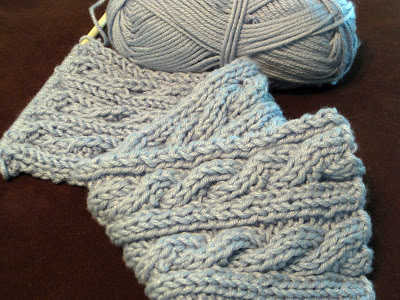 My
Reversible Cable Scarf
that I started a few weeks ago is coming right along, too.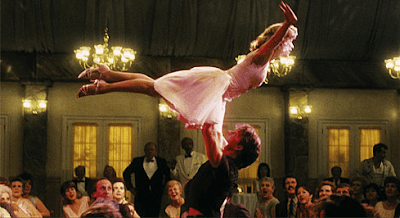 On a completely different subject, did you watch the season premier of Dancing with the Stars this week? Last season wasn't very interesting, but this season they have a great line up. Did you see Jennifer Grey dance? I loved the movie Dirty Dancing when it came out (still do). Seeing her dance again so beautifully after all these years brought a few tears to my eyes.