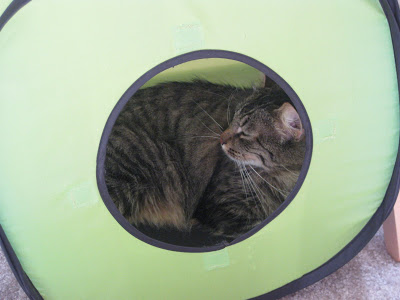 The other night, I took a soak in the tub and then went to the kitchen to finish up the dishes. Suddenly, I heard a crash and a splash.


I ran to the bathroom in time to see a very wet Charlie jumping out of the tub. He didn't realize the water hadn't completely drained, and got quite a surprise when he jumped in. I was going to post wet cat pictures, but changed my mind because I don't want to humiliate him. If he asks, I didn't tell you about this.

I'll post pictures of my latest crafts projects instead. This is an original design of a felted digital camera case.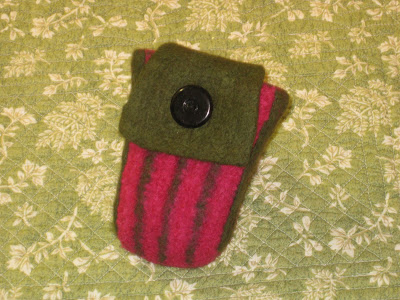 I can't seem to knit anything more complicated than dish towels, wash cloths, scarves and small bags these days. I have tons of half-used balls of cotton yarn, so I'm making striped cloths. This one is a dish towel.


I've been doing a bit of painting, too. Every time I post one of my tiny paintings I feel like I have to add the disclaimer that I don't know what the heck I'm doing, I just love how it feels to paint. I made this one after my sister showed me a book of
Dr. Seuss paintings
for grown ups with whimsical characters in often surreal surroundings (much like his art for kids, but with decidedly grown-up themes).